The Department of Art, Design, and Art History (DADAH) offers a wide variety of courses that seek to prepare students to successfully encounter the contemporary art world. The program encourages students to understand and synthesize traditions, and to confront challenging ideas and emerging technologies.
Apply to DADAH
Acceptance to the Department of Art, Design and Art History is a two-step process.
The first step is to apply to Webster University. Application may be made through our website, or you may apply through either the Common App or the COALITION App.
Following submission of the application, you will receive an email with the link to the Portfolio Request Form, or access it directly: Portfolio Request Form.
More about the Portfolio Review
Applicants with the intention of pursuing a degree in Art with an emphasis in Studio or Graphic Design must attend a portfolio review with a portfolio of their own work. A selection of the most representative and "best" work should be emphasized. Include work from individual initiative, as well as class projects. In addition, include a sketchbook and an 18" x 24" drawing of a "hand tool" in any media. The Department of Art, Design and Art History accepts a variety of works and recognizes varied experiential levels. While actual work is preferred; large, cumbersome, fragile, or heavy work is better presented with photographic documentation. If a student chooses a digital format to present work they should bring a laptop or other display technology. Please be sure your portfolio includes the following:
a selection of 15 to 25 unique artworks
one 18" x 24" drawing of a "hand tool"
a sketchbook
Portfolio reviews are held on specific days, the present academic years dates are given below. Appointments for portfolio interviews can be scheduled through the Office of Admission, to do so, click the button at the top of the page. The student will bring the portfolio of work to campus, where two DADAH faculty will separately discuss the portfolio with the applicant. The department looks for work of high technical quality and originality, as well as interesting, complex, and ambitious personal concepts and ideas. The ability to understand and articulate information concerning the work is also important.
Passing of the portfolio review indicates provisional department acceptance. Accepted students can take courses in the department, usually of foundations nature. Full acceptance into the department, and the BA program, is awarded with successful passing of the Major Acceptance Review.
Friday, November 4
Friday, December 9
Friday, February 3
Friday, February 17
Saturday, February 18
Friday, March 3
Friday, March 24 — virtual review
Friday, April 21
Friday, June 2
Transfer students seeking a:
BA in Art with an emphasis in Studio Art must take 15 or more studio credit hours at Webster University.
BA in Art History and Criticism must take a minimum of 12 art history credit hours and 6 studio credit hours at Webster University.
BFA in Art with a Studio Emphasis must take at least 24 studio credit hours at Webster University (a minimum of 6 credit hours must be in drawing).
BFA in Art with a Studio Emphasis in Drawing must take a minimum of 18 credit hours in drawing at Webster University.
BFA in Art with an emphasis in Graphic Design must take at least 24 design credit hours at Webster University.
Transfer students should expect to complete the departmental requirements in a minimum of two academic years.
Talent-based scholarships up to $2,000 are available.
To be considered, a student must be academically accepted, have a declared major in Art or Graphic Design and complete a portfolio review. Preference is given to those students who complete their portfolio review by March 1. Any questions regarding scholarships can be directed to Andrew Laue, Associate Director of Fine Arts Admissions at lauear@webster.edu.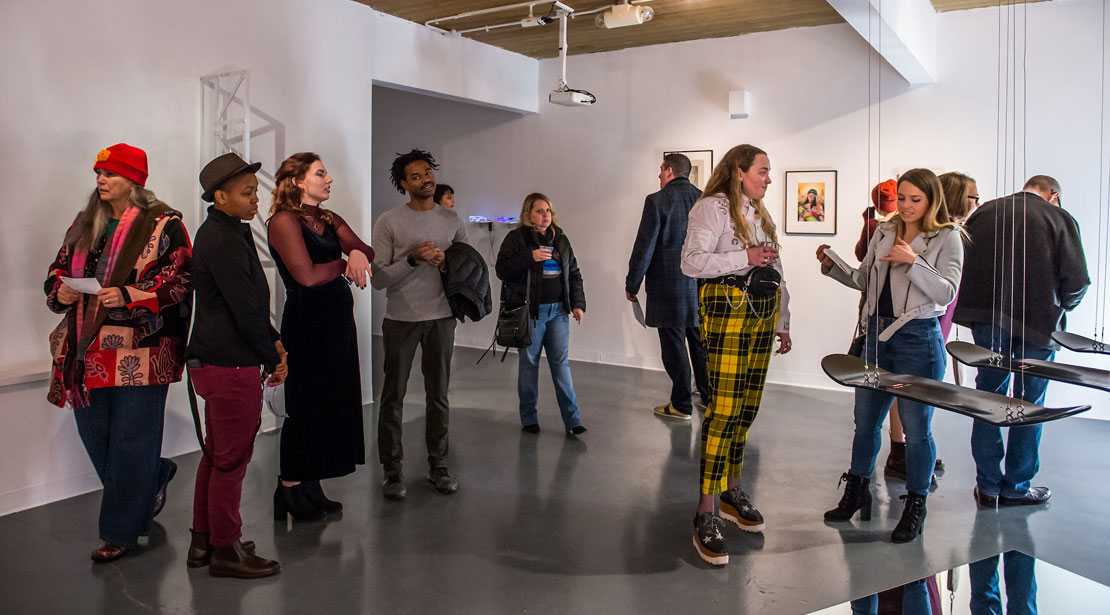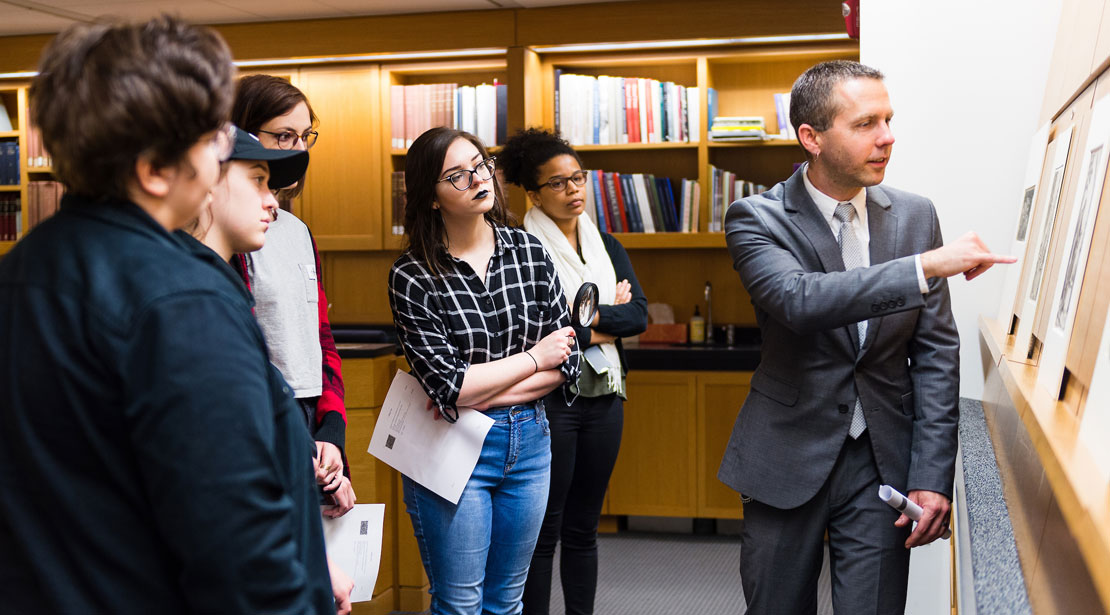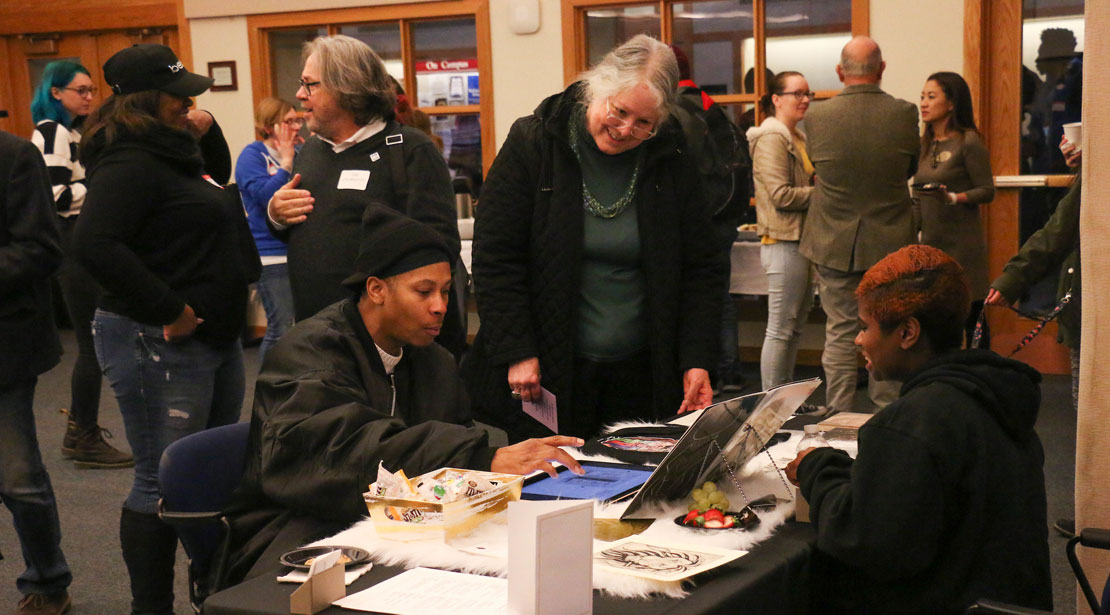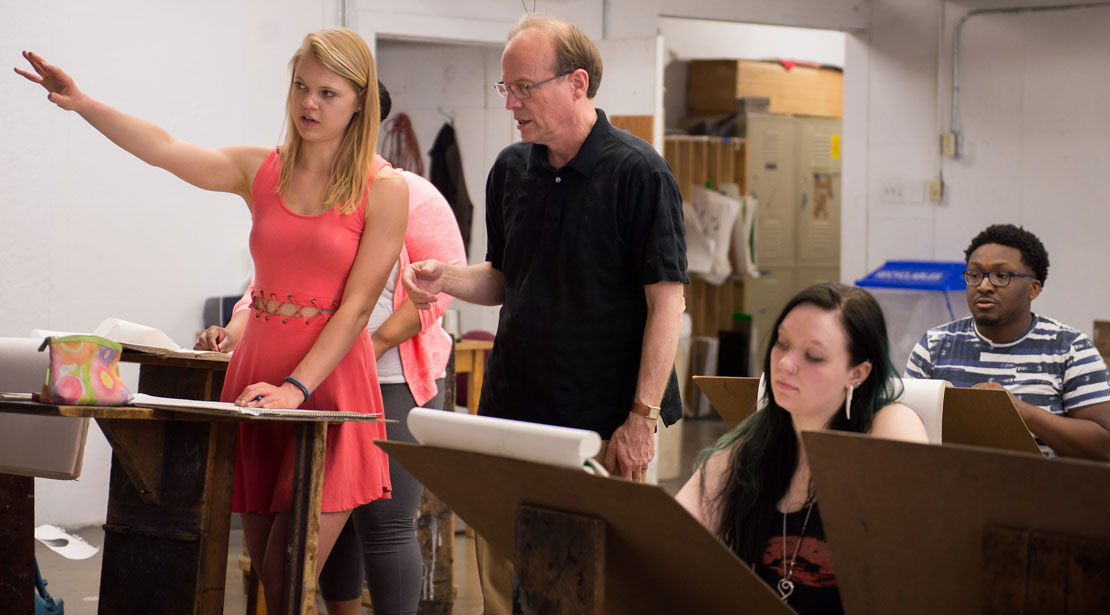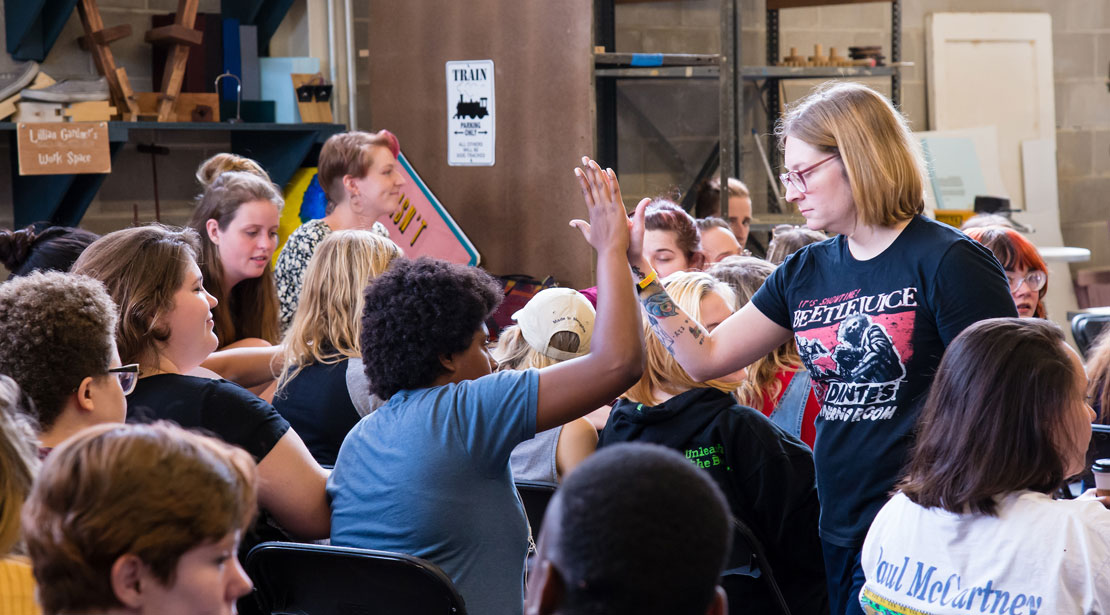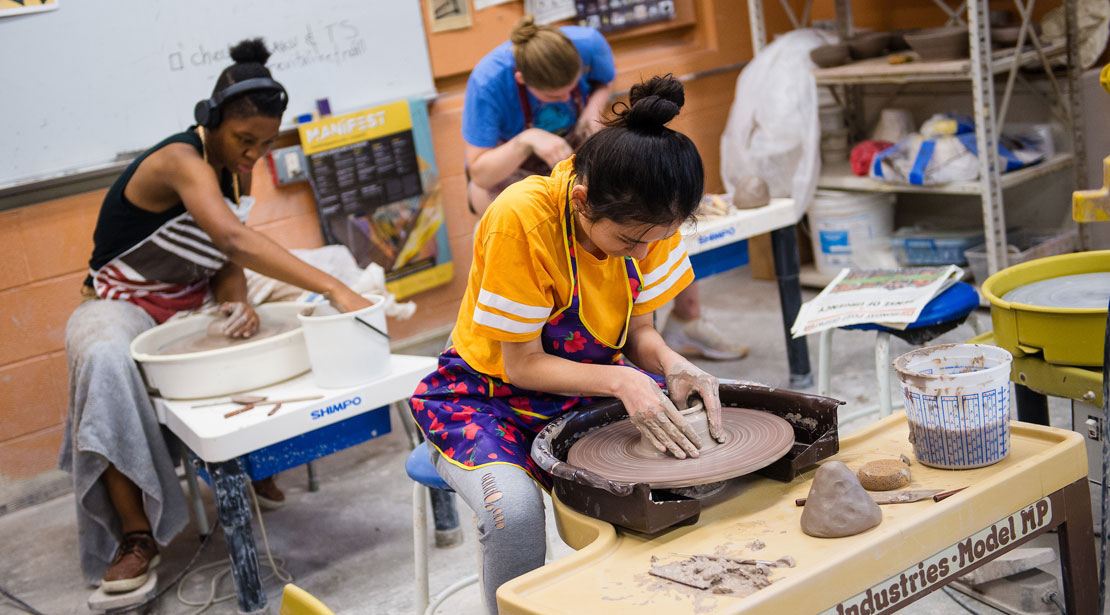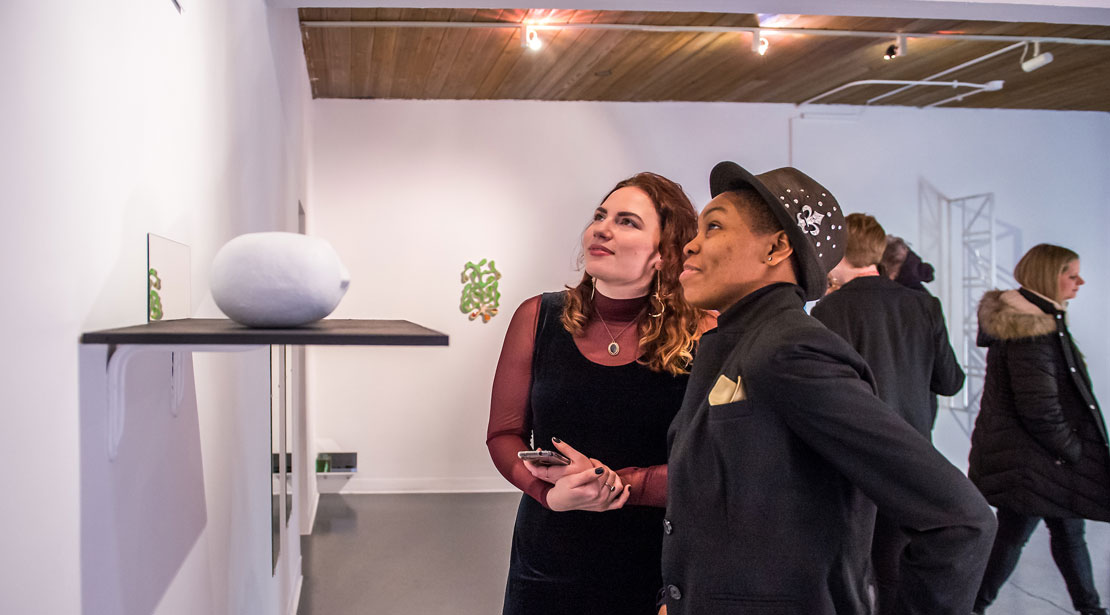 Why DADAH?
The Department of Art, Design, and Art History (DADAH) offers an art academy-like education in art, design and art history within a liberal arts institution. DADAH students focus intently on their art-making or art scholarship while simultaneously benefitting from other academic fields. The synthesis informs our students' experiences and production, enabling in them individual communicative voices to participate within our culture and society.
The DADAH faculty works to foster a sense of inclusion within a broader art community. The DADAH is closely connected with St. Louis artistic institutions, such as the St. Louis Art Museum, the Contemporary Art Museum, Laumeier Sculpture Park, as well as local galleries and design firms.
Explore Our Premier Programs
Discover more about our relevant and hands-on curriculum across a variety of fields and disciplines.
DADAH Contact Information
Alexandria Pierce
Department Representative
By Post
Department of Art, Design, and Art History
Webster University
470 E. Lockwood Ave.
St. Louis, MO 63119
In Person
8350 Big Bend Blvd.
St. Louis, MO 63119
Learn More
Founded in 1915, Webster University is committed to ensuring high-quality learning experiences that transform students for global citizenship and individual excellence. Prepare for your next step and explore our community resources.
News and Events
Highlights from the Leigh Gerdine College of Fine Arts