Our Mission
Webster University's School of Communications is an educational organization of student-centered faculty and staff, preparing undergraduate and graduate students for achievement in the ever-changing global communication fields.
We do this by providing theory and practice in media courses framed within a liberal arts-based curriculum, augmented by personalized mentorship and professional development opportunities.
Our Vision
As the faculty, staff, and administration of the School of Communications, we will:
Gain recognition for our unique programs and for setting the standard in quality communications education.
Be committed to global education and to producing global citizens.
Build on our strengths in integration of theory and practice and create an innovative, entrepreneurial environment to help students succeed.
Equip students with a valuable education grounded in a traditional liberal arts foundation that will respond to the current and future needs in this rapidly changing communications fields.
Sverdrup West Wing Remodeling
The west wing of Sverdrup will be rebuilt as a state-of-the-art media production and communication education facility, providing our students the most up-to-date and unique technology in the entire region.
Learn more about the Sverdrup renovations including plans, progress updates, room relocations, and more.
Our News Highlights
"This provides a special opportunity for Jennings students to get an early start on the path to college and a special opportunity for us to partner with a great school district and work with these creative young people." said Eric Rothenbuhler, dean of Webster University's School of Communications.
With these partnerships, community partners benefit because they mentor a student who is learning communications and looking to put their educational and equivalent experiences into practice.
We are located in the Sverdrup Complex
Take a tour of the Sverdrup complex as faculty, staff and students share the impact of working in the technology hub. The 66,000-square-foot Sverdrup complex is a state-of-the-art educational facility with three contiguous buildings housing the School of Communications, May Gallery and Media Center. The facility is being redesigned to include a variety of types of teaching and learning laboratories and to add collaborative, multimedia workspaces.
Facilities & Special Events
Established in 1988, the May Gallery remains one of the few spaces in St. Louis dedicated to showing a range of photographic work.
This gallery space showcases exceptional work from photography classes, special portfolios, works in progress, and other smaller bodies of photographic projects.
In addition to student work, some recent exhibitions have included "Of the Post-Dispatch," the curated works of 26 photographers who covered events spanning World War II to the protests in Ferguson, Mo. Other exhibits included "Vincent Cianni: Gays in the Military," and the international photographer Oliver O'Hanlon's "Everloving."
May Gallery is located on the second floor of the Leif J. Sverdrup Complex. Currently, gallery access is limited due to the COVID-19 pandemic. For virtual receptions and other events, visit the May Gallery web pages.
Home of the Webster Film series, the Winifred Moore Auditorium is one of the main venues on the Webster Groves Campus for concerts, film screenings, lectures and other large events. The auditorium's rich history adds a layer of intrigue as students, faculty staff and guests gather for a wide range of events.
Winifred Moore was called the Chapel of All Saints, with daily mass and various ceremonies until the university transitioned to a lay board and became a secular institution in 1967. The chapel began to be increasingly used for a variety of other purposes, from musical performances and film showings to lectures, meetings, and even yoga.
A grant from the Kresge Foundation provided much of the funds for an extensive renovation of the space which was completed in 1973. The chapel was renamed Winifred Moore Auditorium after it was renovated with gifts from Winifred W. Rogers and Elizabeth D. Hyatt in memory of their mother and grandmother, Winifred Moore.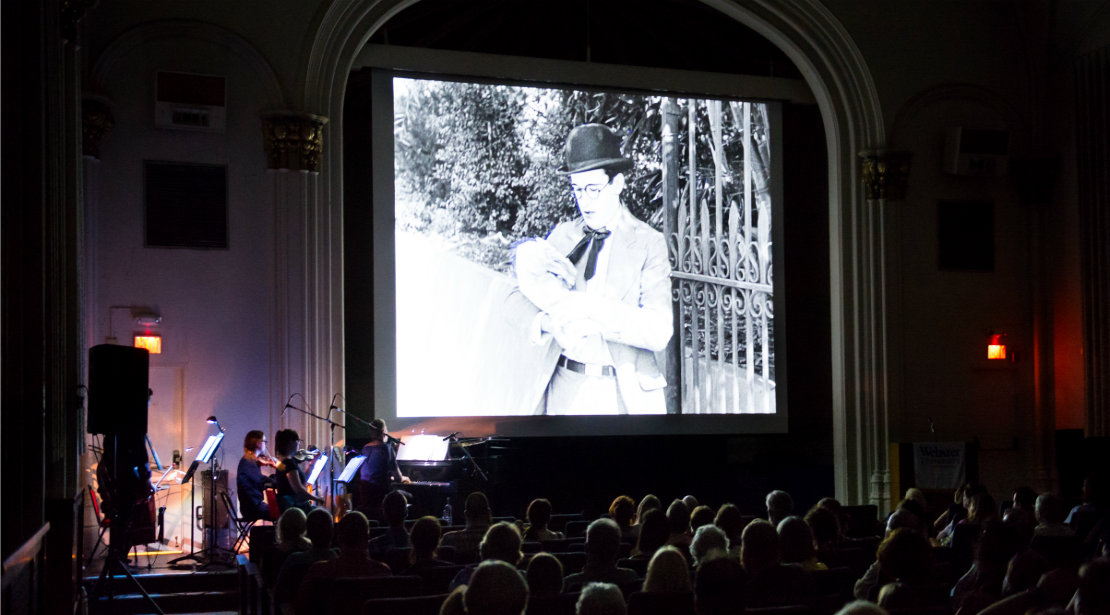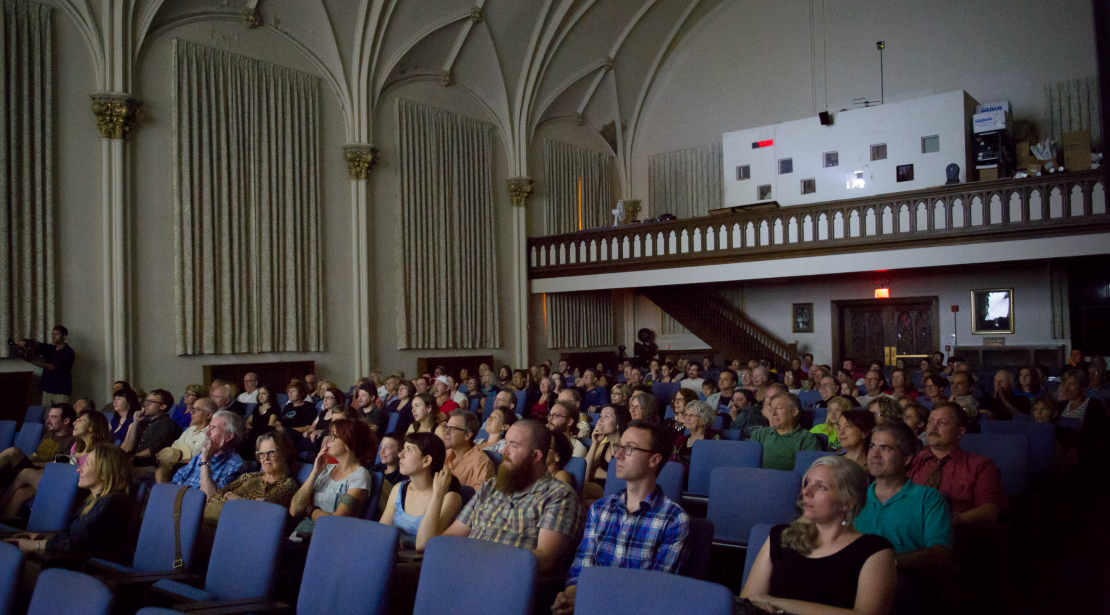 The School of Communications manages the Media Center, including a television studio, audio recording facilities, photography studios, darkroom, and digital printing, and an extensive inventory of classic and state of the art media production equipment.
Access to equipment gives our students experience using professional-level equipment and facilities in audio production, animation and film and video production. Students work with state-of-the-art equipment as early as their freshman year.
The School of Communications evaluates equipment needs on an ongoing basis. Students work with a range of tools to better prepare them for the variety of equipment they may find in the professional world. The School invests in state-of-the-art technology and teaches students the latest techniques, so they are ready for their chosen professions after they graduate.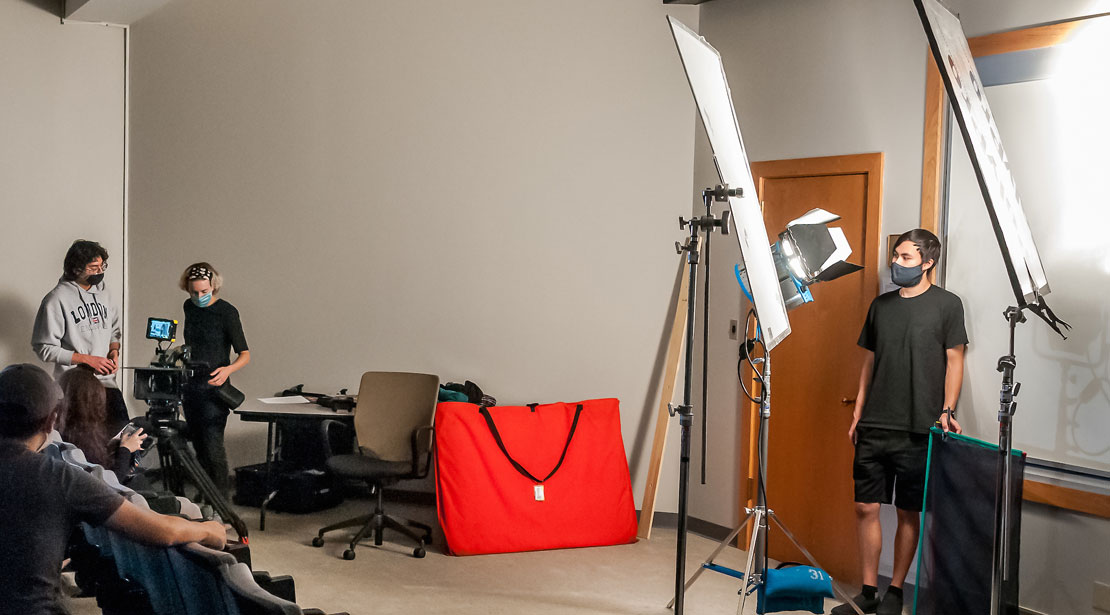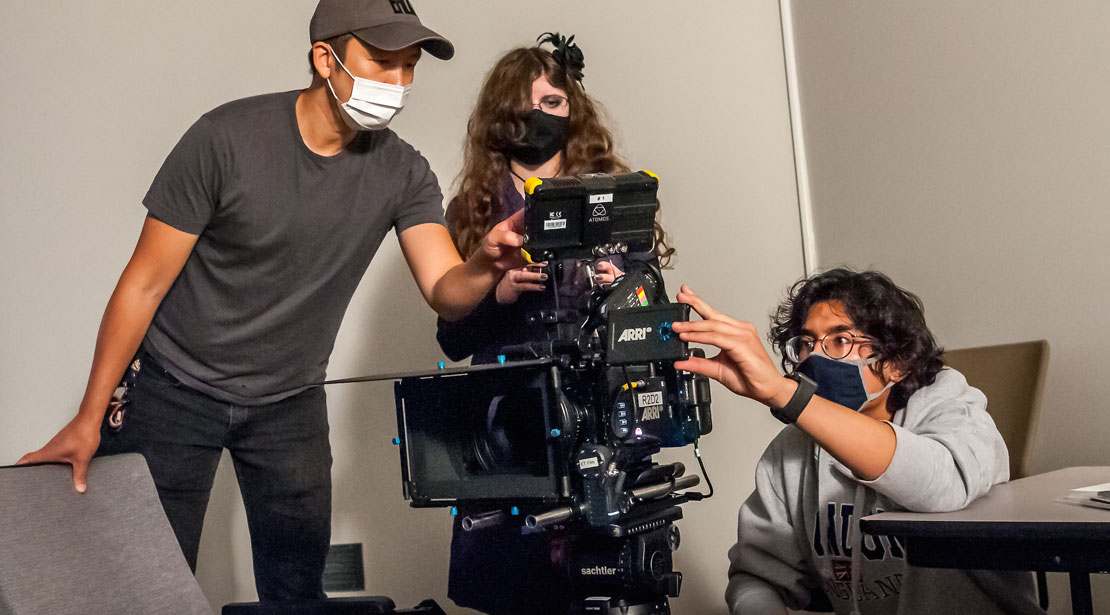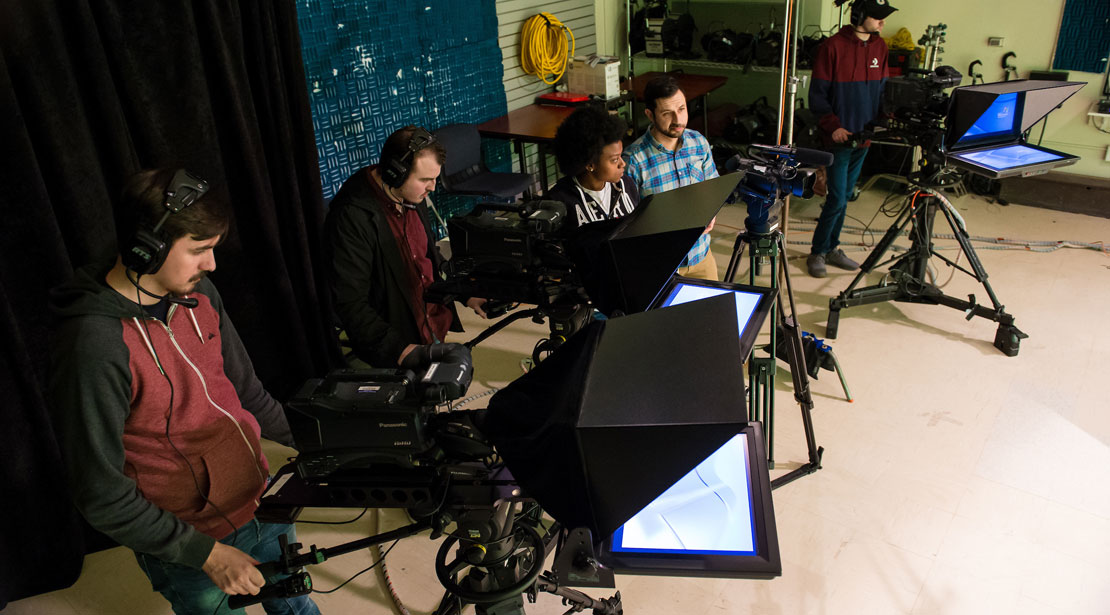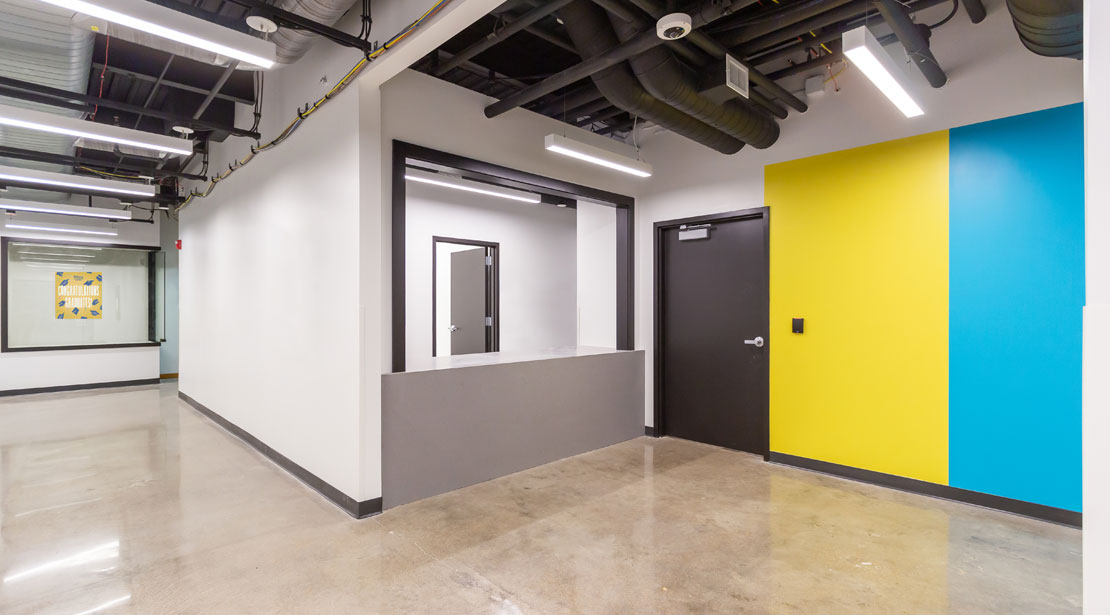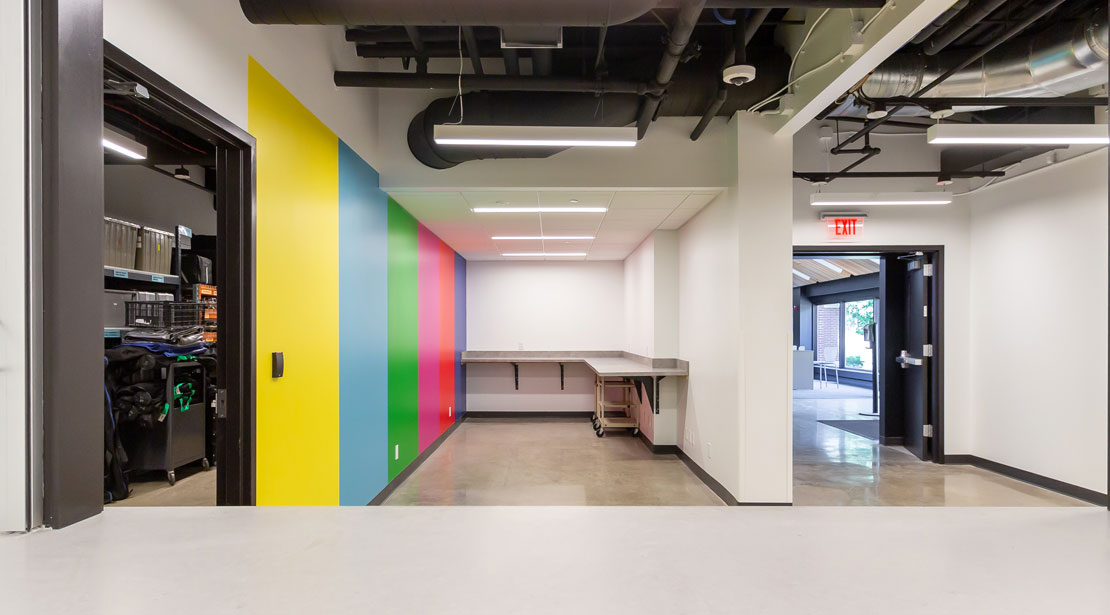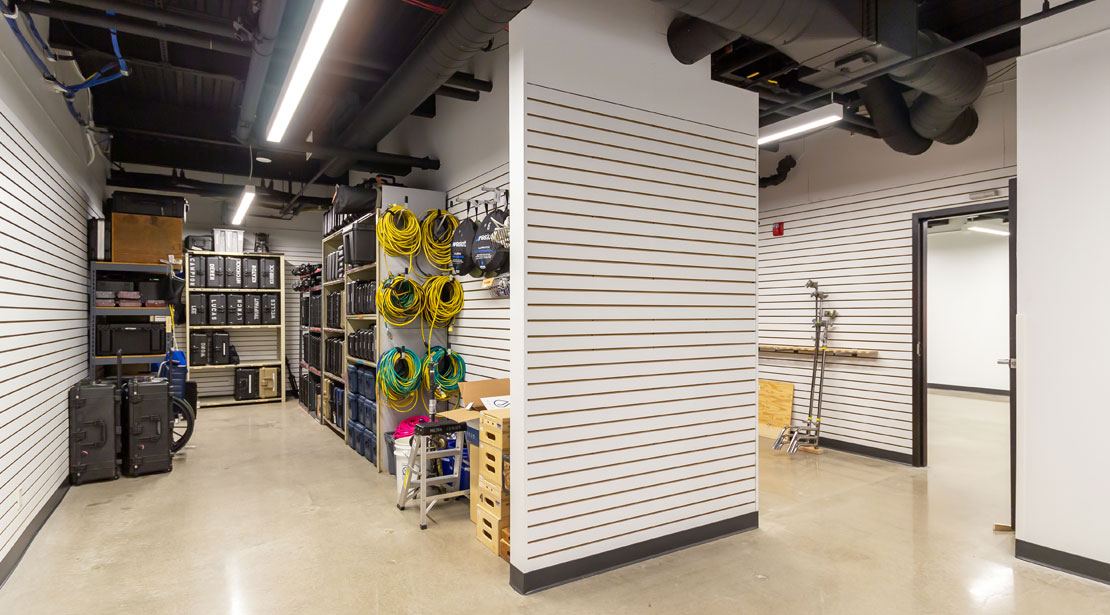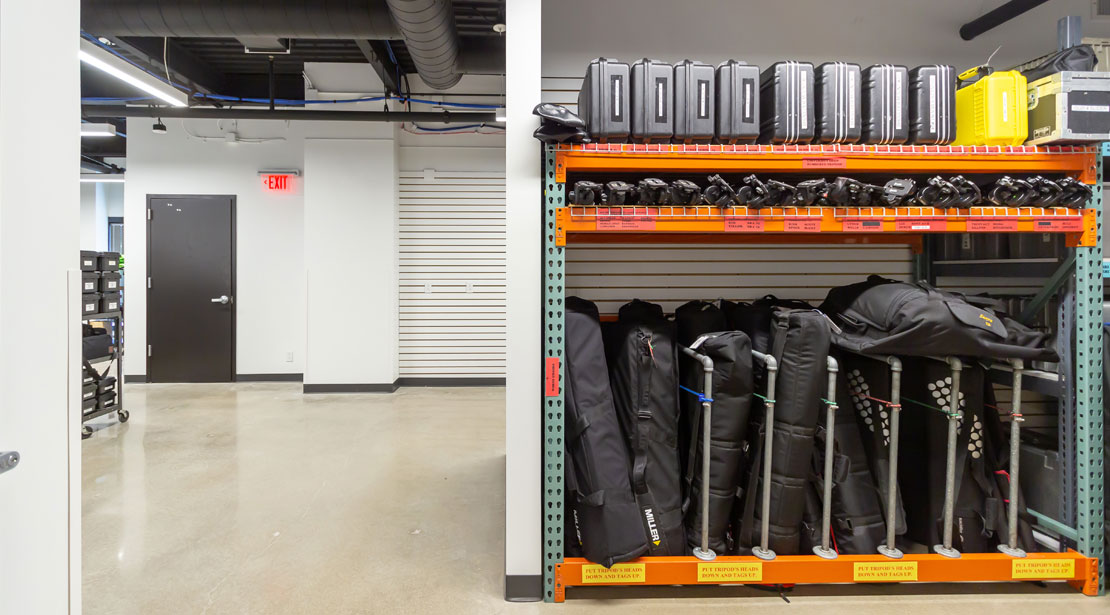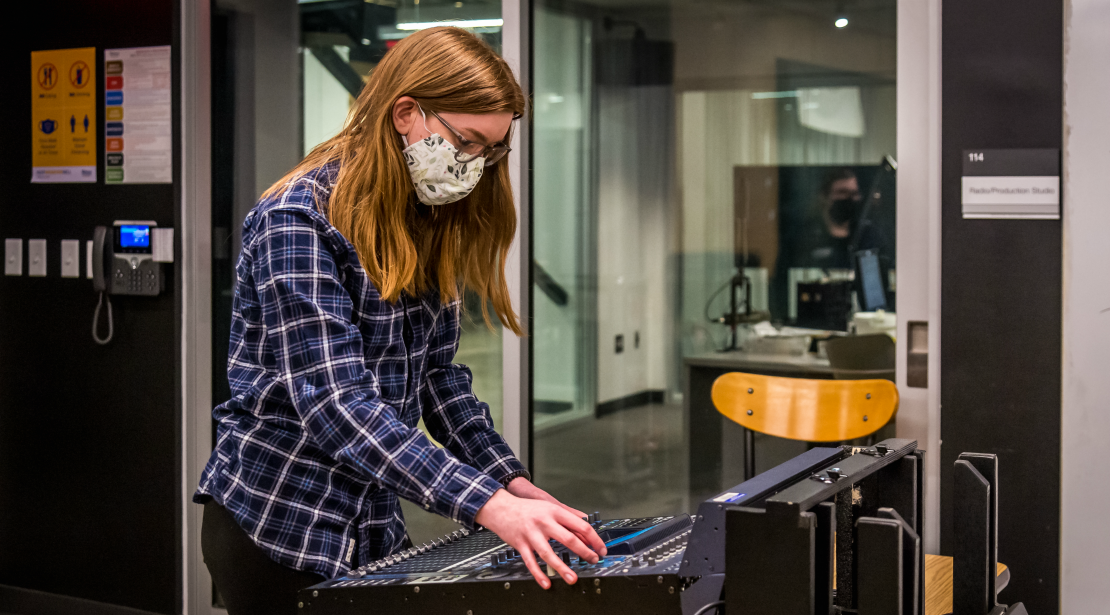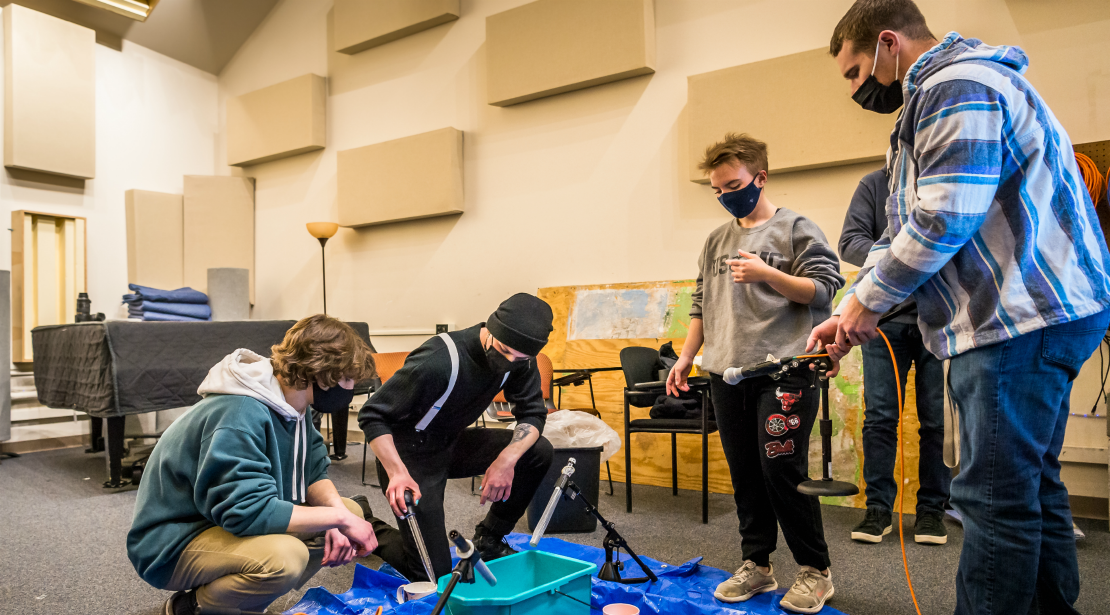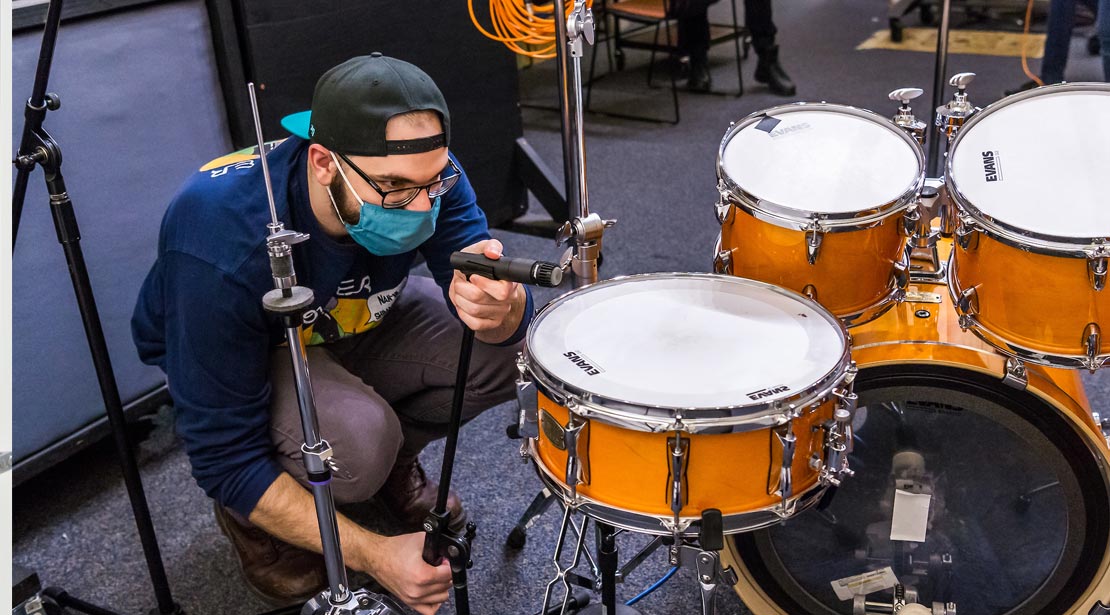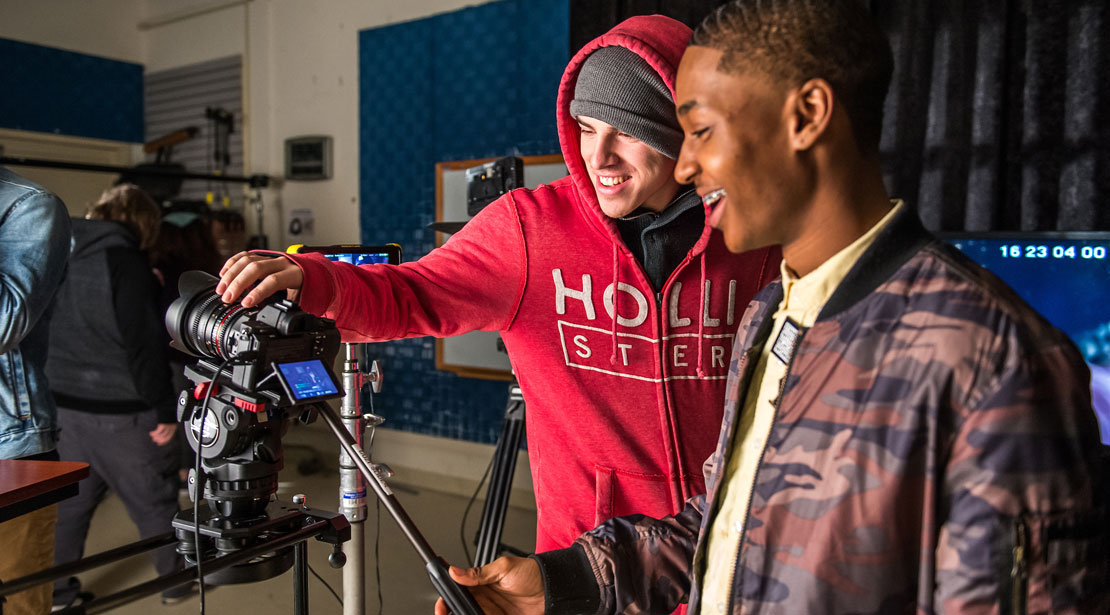 Film Series
The Webster Film Series hosts nearly 100 diverse film screenings with more than 20 visiting speakers and performers, several filmmaking workshops, special series with outside sponsors, and more than 6,800 viewers.
After screenings, filmmakers and faculty are frequently available for question and answer sessions, and present master classes to explore technical or unique aspects of filmmaking.
Kinemafest
Kinemafest draws attention to rising filmmakers and animators and gives students a chance to present their work. The event draws Webster alumni who are setting trends in their careers. Local journalists and professors introduce classic films as part events like the Century Through Cinema, a special series of films in conjunction with Webster University's Centennial celebration.
"Our students work on multidisciplinary teams — and practice what they are learning in class projects and extra-curricular activities — to develop their own specializations while working with students specializing in other media and modes of communication."
Eric Rothenbuhler
Dean of the School of Communications
Learn More
Founded in 1915, Webster University is committed to ensuring high-quality learning experiences that transform students for global citizenship and individual excellence. Prepare for your next step and explore our community resources.
News & Events
Connect with Us