200,000+
Alumni from our Global Campuses
Hone Your Craft
An animator is both a storyteller and an artist. Exercise your skills making images move, not just on the screen, but in the hearts and minds of your audience.
Webster's animation programs give you a strong foundation in the techniques of hand-drawn and computer animation, the technology that powers today's cutting-edge animated content, and the theoretical knowledge that will grow your artistic perspective. Our students synthesize theory and practice to create vibrant animated content with a global viewpoint. You will gain insight and mentorship from our practitioner faculty.
The BA in Animation prepares you for a career in independent and commercial animation. You will develop a broad range of expertise in animation arts including 2D and 3D character animation, game art, comics, concept art, and character design.
A Top 25 Animation BA Degree Program
Webster University is ranked #21 for its Bachelor of Arts in Animation program in the United States for 2022 by the Animation Career Review, an online resource dedicated to providing aspiring animation students with information on the best schools in the field. Webster's Animation program is also ranked #19 in the Midwest and #2 in Missouri.
Why Webster?
"Everything's so personal here, and my classes, despite having other students, always feel one-on-one for me. I feel secure with my future in this field. I'm honestly super glad I came here instead of a bigger school in a bigger city."
Academics
Personalize Your Learning Experience
Develop Your Portfolio
In your time at Webster, you will make and distribute your own animations, develop an individual style and voice, work in a welcoming and creative studio environment, and graduate with a comprehensive portfolio of independent artistic work.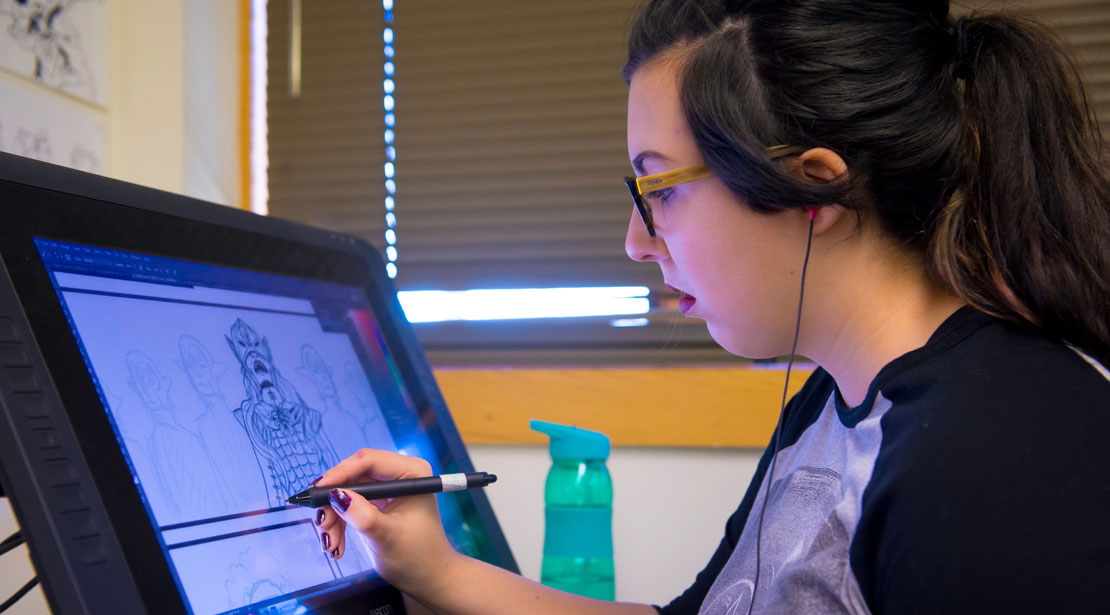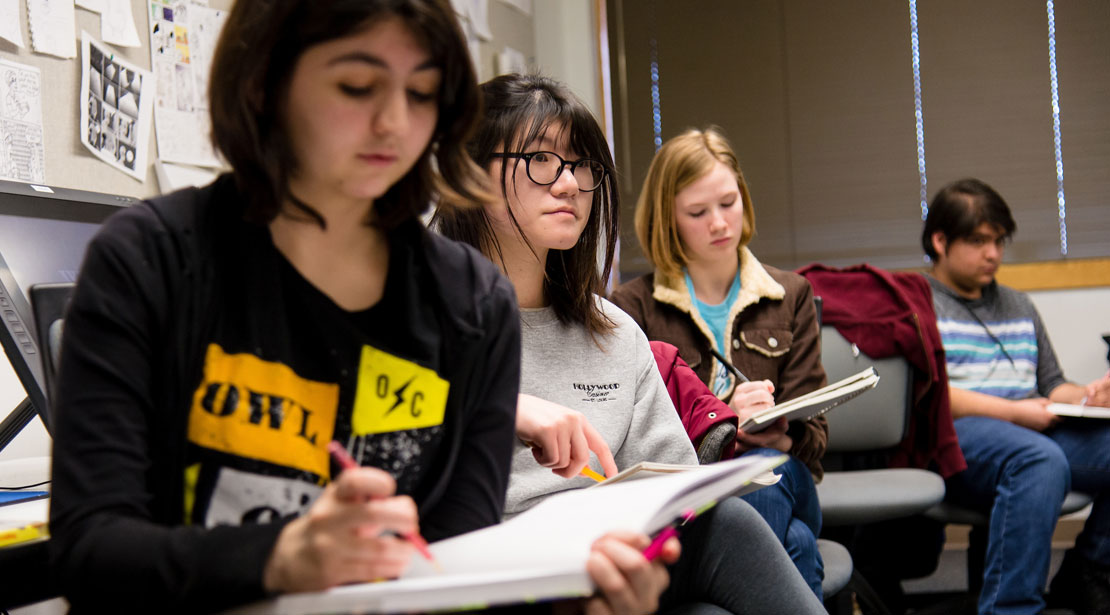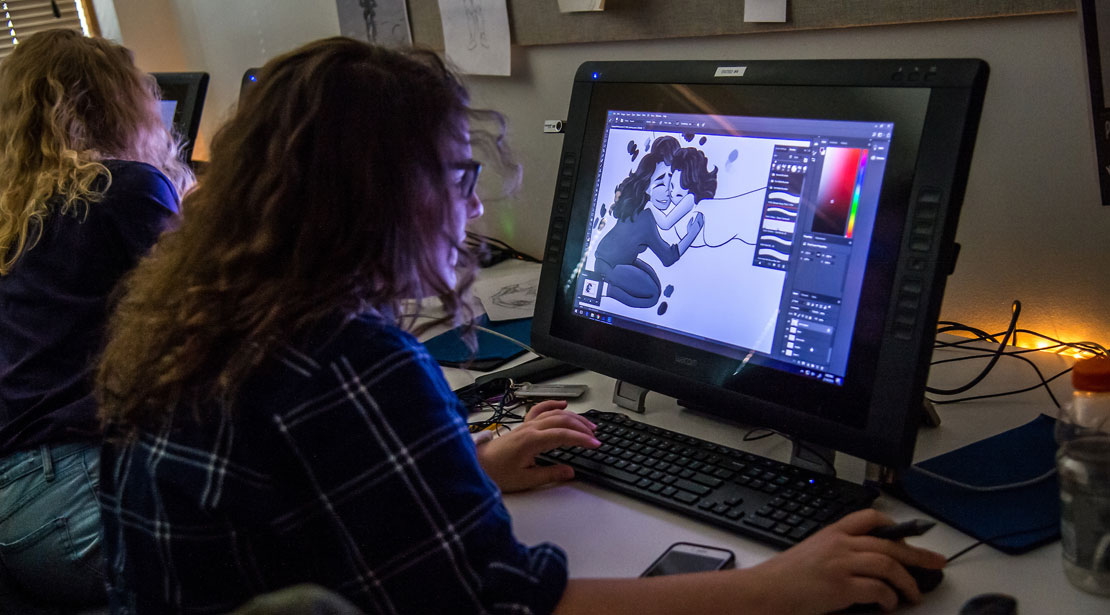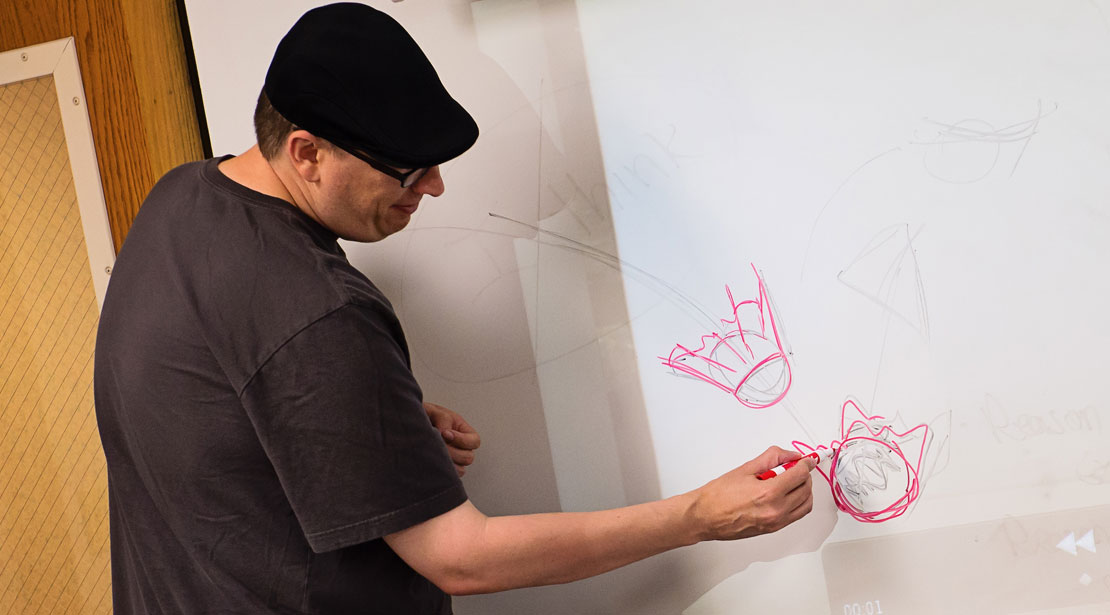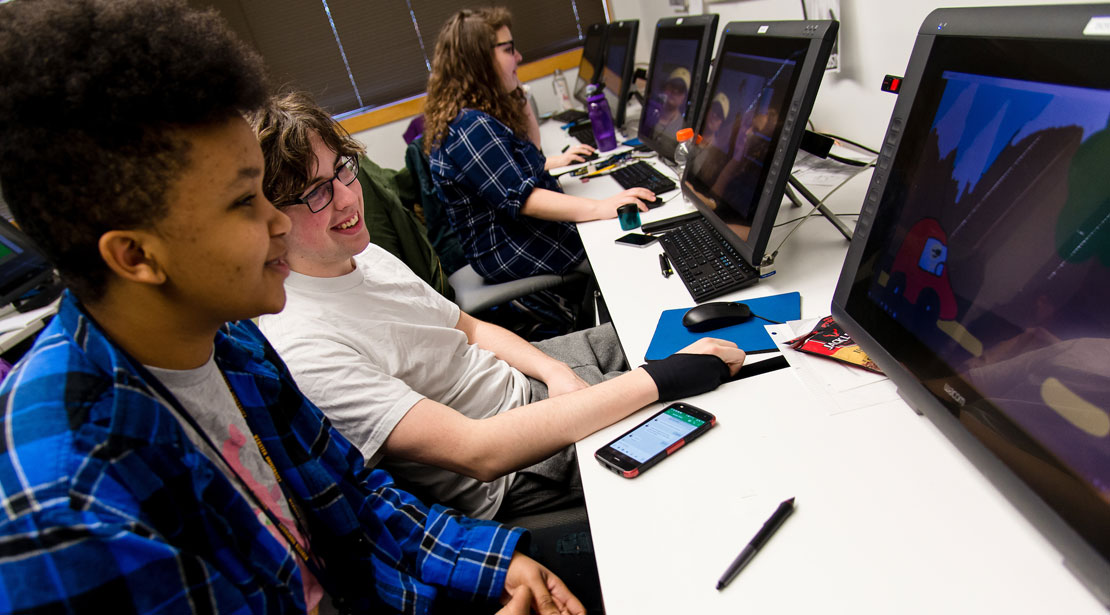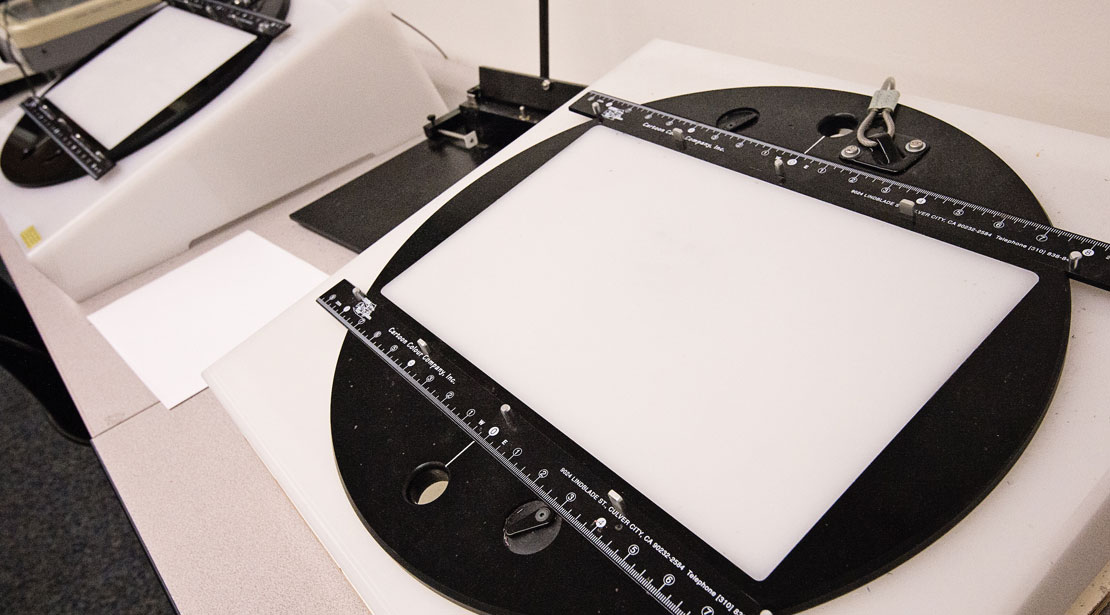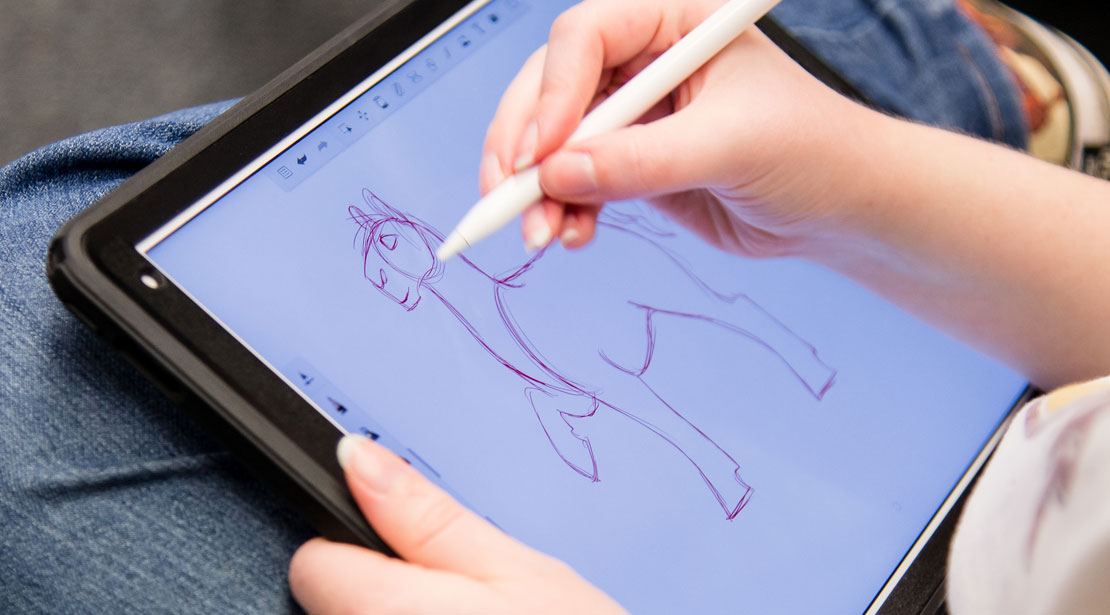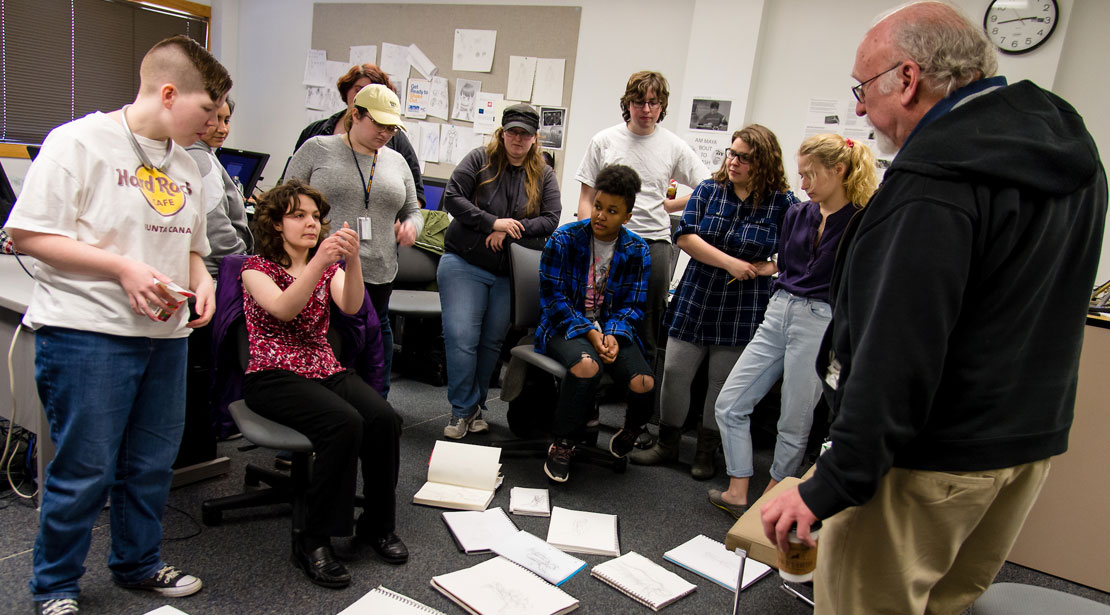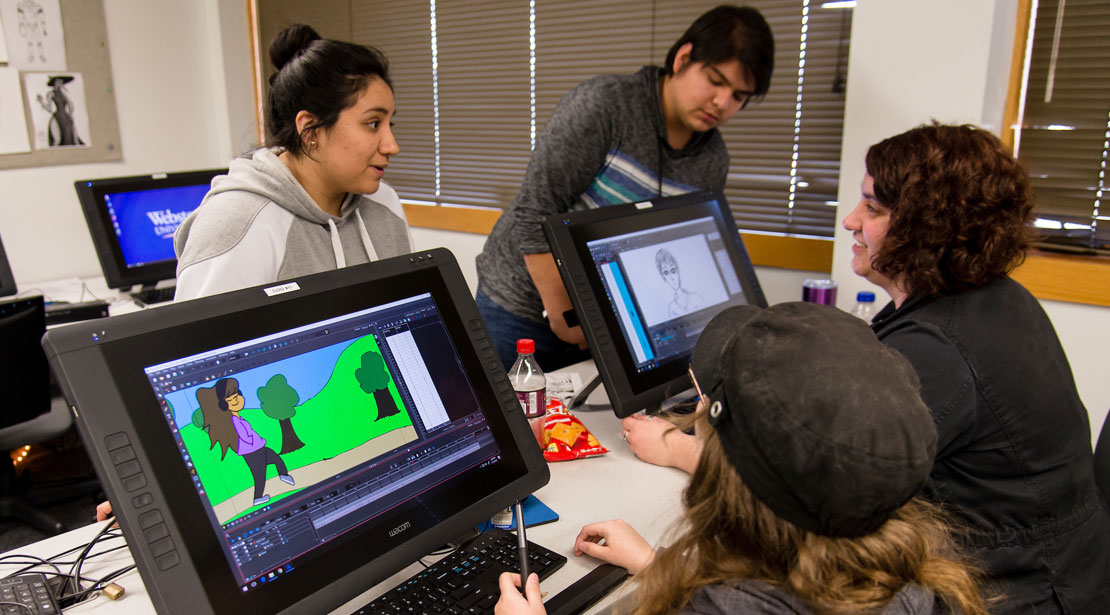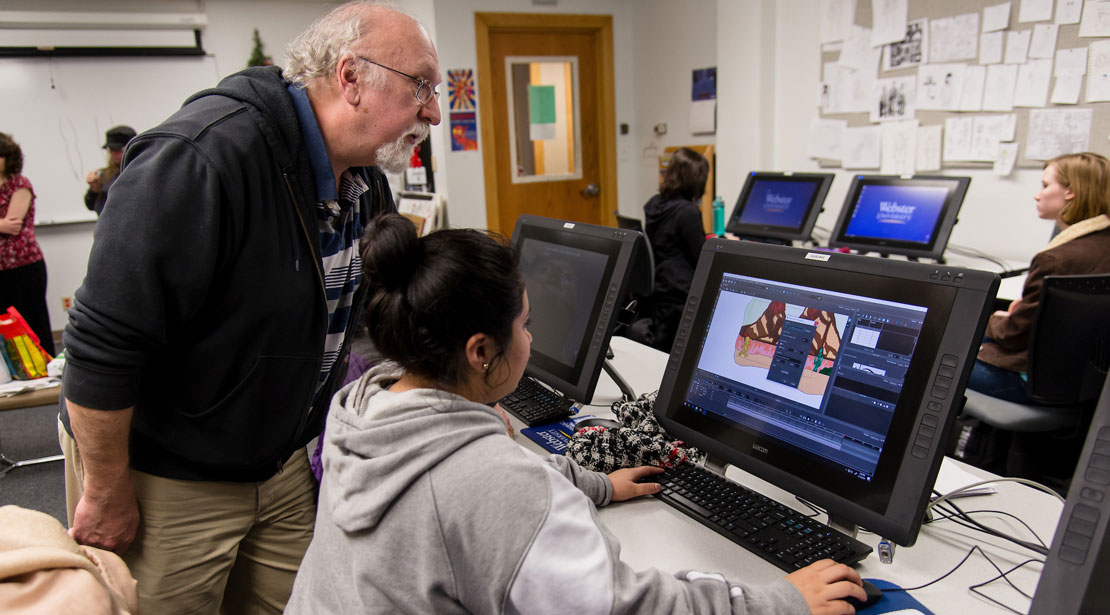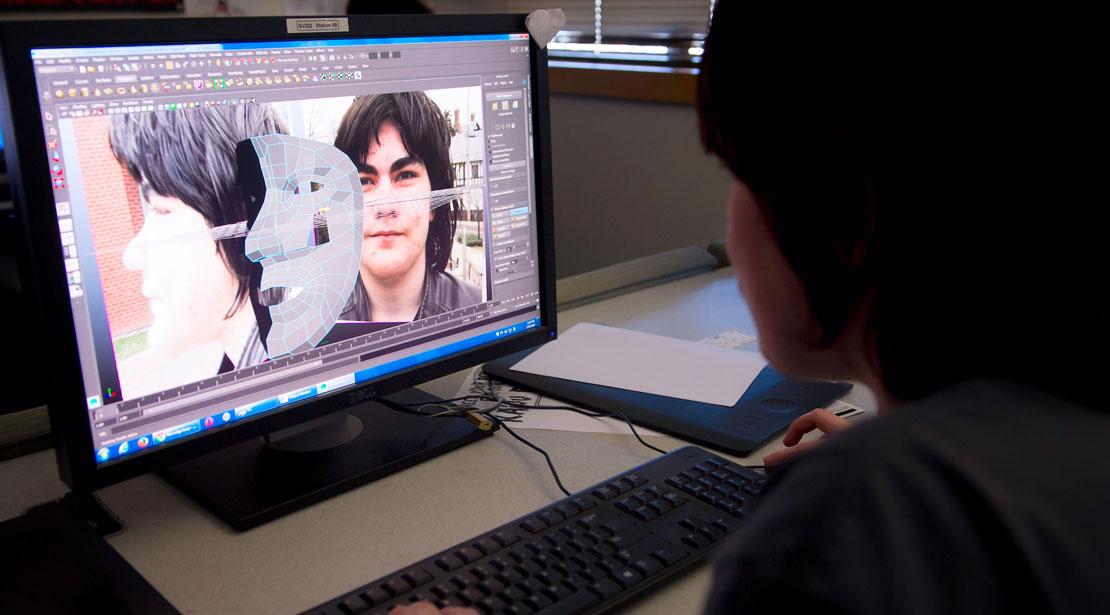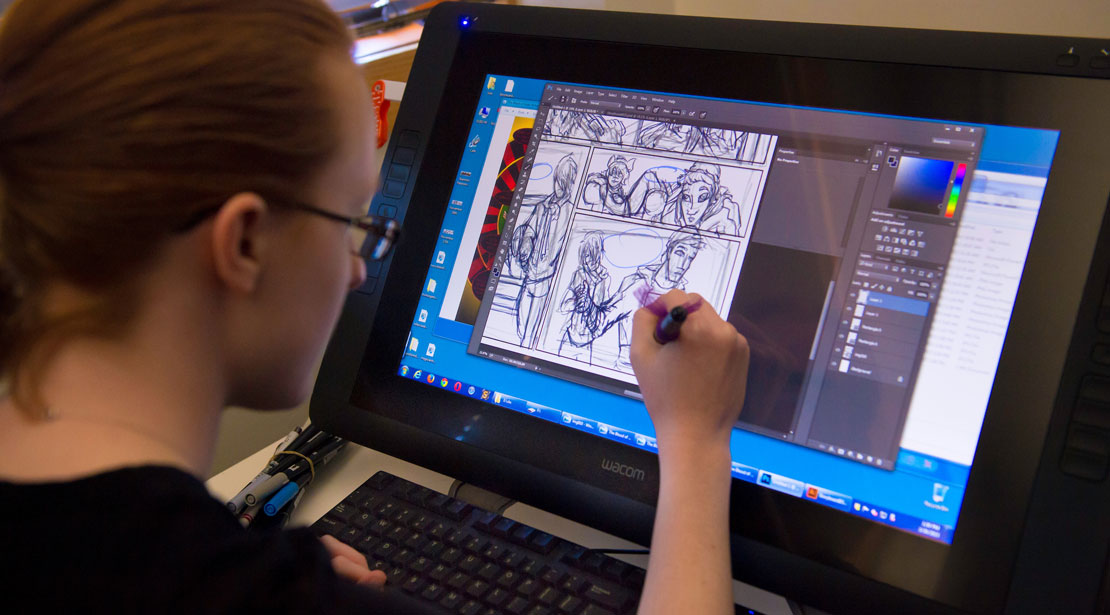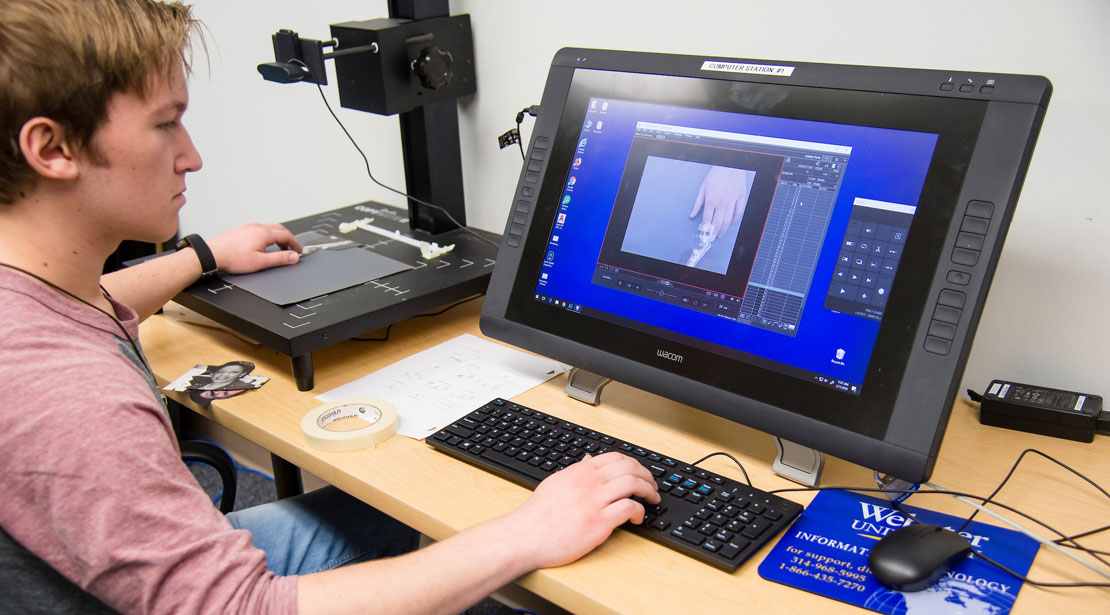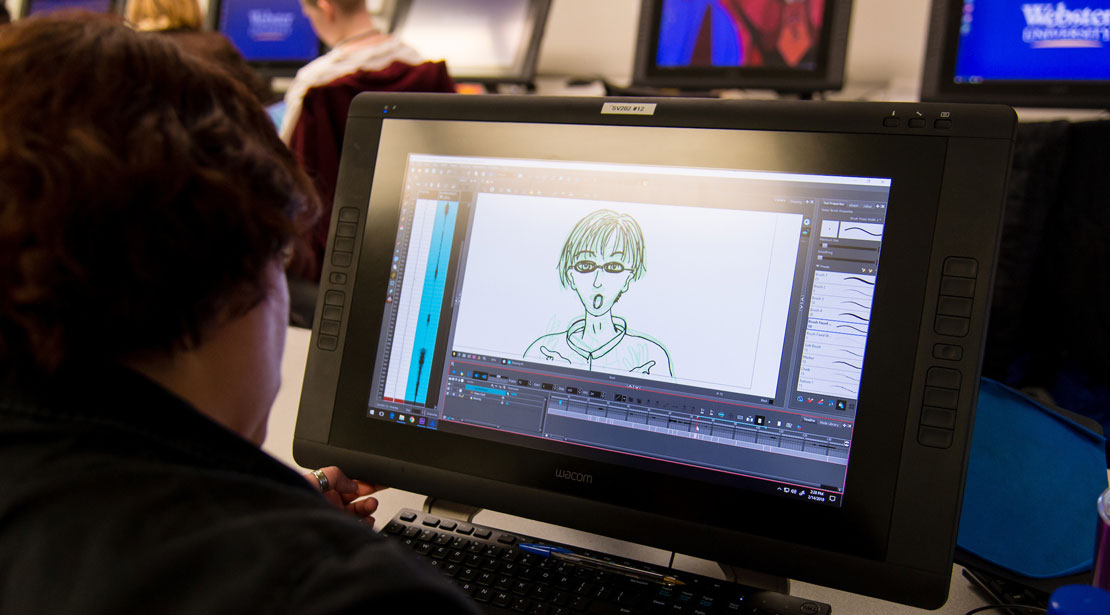 16th in the Midwest
Webster University continues to be highly ranked on the U.S. News & World Report's Best Colleges report, now listed as 16th in Midwest Regional Universities and included in four best-of categories. This year, the University's score rose to its highest level since the ranking system was established.
Details of Webster's Animation programs
Offers a BA and Minor in Animation and a Certificate in Motion Graphic Design
Our 128-credit hour Animation BA offers aspiring animators the opportunity to learn core principles and techniques focusing on storytelling, motion, drawing, performance, and expression through traditional and digital forms. Students in the program undertake an intensive course of study, including character animation, experimental concepts, fine art techniques, and diverse applications, building a strong, global foundation before embarking upon an eventual area of concentration. To gain hands-on experience in the field, each student will also complete an internship.
Required Courses
ANIM 1000 Animation I (3 hours)
ANIM 1010 Animation II (3 hours)
ANIM 1040 Storyboarding (3 hours)
ANIM 2000 Advanced Animation (3 hours)
ANIM 2200 3D Modeling (3 hours)
ANIM 3010 Voicing Your Creation (3 hours)
ANIM 4000 Animation Seminar (3 hours)
ANIM 4010 Character Design (3 hours)
ANIM 4620 Senior Overview* (3 hours)
or MDST 4950 Internship* (3 hours)
ART 1110 Introduction to Drawing (3 hours)
FLST 2060 Modern World Cinema (3 hours)
FLST 2070 History of Animation (3 hours)
FTVP 1400 Graphics and Effects (3 hours)
MDST 2500 Professional Development for Media Careers (3 hours)
SCPT 3300 Writing the Short Script (3 hours)
* Capstone Course
A minimum of 12 credit hours must be chosen from the following:
ANIM 1200 3D Character Sculpting (3 hours)
ANIM 2010 Experimental Animation (3 hours)
ANIM 2040 Cartooning (3 hours)
ANIM 3030 Visual Storytelling (3 hours)
ANIM 3040 Comic Book Creation (3 hours)
ANIM 3150 Special Topics in Animation (3 hours)
ANIM 3200 3D Animation and Rigging (3 hours)
ANIM 4040 Concept Art (3 hours)
ANIM 4200 3D Animated Short Film (3 hours)
ANIM 4400 Photorealistic 3D Animation (3 hours)
ART 1120 Principles of Drawing (3 hours)
ART 2110 Figure Drawing (3 hours)
ART 2120 Intermediate Drawing (3 hours)
FLST 1000 Film and Television Appreciation (3 hours)
FLST 2050 History of Film (3 hours)
FTVP 2400 Motion Graphics (3 hours)
FTVP 2450 Visual Effects (3 hours)
FTVP 3500 Production House (3 hours)
GAME 3550 Video Game Art (3 hours)
GAME 4600 Video Game Production (3 hours)
SCPT 2900 Scriptwriting (3 hours)
SCPT 3500 Writing Screenplays for Film (3 hours)
SPCM 3500 Presentations for Media Professionals (3 hours)
The minor in animation production is designed to give students from all academic disciplines within the University an opportunity to explore the basic principles, theory and practice of animation. Students will have the freedom to take a wide range of animation classes to supplement the core requirements.
Students may choose to receive the minor or the certificate in animation production, but not both.
Required Courses
ANIM 1000 Animation I (3 hours)
ANIM 1010 Animation II (3 hours)
SCPT 3500 Writing Screenplays for Film (3 hours)
Additional hours of ANIM courses (9 hours)
Motion graphics is an emerging art form and industry that combines traditional typography and design techniques with traditional film, video, and animation techniques to create a unique hybrid. Students in this certificate program will learn the theoretical and conceptual foundations of motion media design, and then apply them to projects destined for television, film, interactive, and other real-world environments.
Required Courses
DESN 1210 Design Concepts (3 hours)
FTVP 1400 Graphics and Effects (3 hours)
DESN 2300 Type Dialogues (3 hours)
FTVP 2400 Motion Graphics (3 hours)
ART 3830 Time Studio (3 hours)
FTVP 3000 StoryLab (3 hours)
or FTVP 3500 Production House (3 hours)
In its 14th year, the Kinematifest is a student initiative created for and by Webster University students. Our mission is to inspire and innovate Webster University students to grow as artists through motion pictures; to draw attention to rising filmmakers and animators; to give students a chance to present their work; to encourage dialogue with the community.
The Festival is an event designed to promote student work. We want to allow students and the greater community to enjoy art in an all-encompassing virtual event. With independent films and animation, professional speakers, and local companies we will provide a day full of exploration and entertainment in the world of film. The three core outcomes of the festival are competitive success, inspiring creativity, and creating a strong community network.
There are nine categories: Documentary, Comedy, Drama, Horror, Experimental, Music Videos, Experimental Animation, Animated Shorts, and Animated Clips.
Webster graduates work in the animation, video game, and comics industry with companies such as Disney, Dreamworks, Sony Pictures Imageworks, Digital Domain, Industrial Light and Magic, Riot Games, Image Comics, Motion Picture Company, Insomniac Games, IDW, Double Negative, Titmouse, Bento Box Entertainment, Dark Horse, Stoopid Buddy, Oni, and Joe Murray Studio.
Webster alumni have worked on films, television, video games, and animations, such as Frozen, The Avengers, Raya and the Last Dragon, Rogue One: A Star Wars Story, Moana, Doctor Strange, Zootopia, Game of Thrones, Dune, Hotel Transylvania, The Wolverine, Godzilla: King of the Monsters, Guardians of the Galaxy, How to Train Your Dragon, Captain America: The Winter Soldier, Kung Fu Panda 3, King Kong, Star Wars: Episode I – The Phantom Menace, The Spongebob Movie: Sponge Out of Water, Pacific Rim, Apollo 13, Beowulf and all three installments of the Lord of the Rings.
Past visiting animation artists and historians include Floyd Norman, Rich Moore, Byron Howard, Bill Plympton, Emily Hubley, Faith Hubley, Brad Schiff, John Canemaker, Jerry Beck, Will Vinton, Ray Harryhausen, Kathy Rose, Deanna Morse, Ari Grabb, Chuck Jones, Frank Thomas, and Ollie Johnston.
Webster University provides access to industry-level software and hardware, including cintiq workstations and motion-capture technology.
Educational Support
"I enjoyed how relatable and knowledgeable all the students and faculty are [at Webster]. I also liked the easy access to ... programs and lab facilities."
Sverdrup West Wing Remodeling
The west wing of Sverdrup will be rebuilt as a state-of-the-art media production and communication education facility, providing our students the most up-to-date and unique technology in the entire region.
Learn more about the Sverdrup renovations including plans, progress updates, room relocations, and more.
School of Communications Media Channels
The Webster University School of Communications is home to a number of clubs, activities, and extracurricular opportunities to make and consume media. They can also be found online on Facebook, Instagram, LinkedIn, Twitter, and YouTube.
News & Events
Connect with the School of Communications