200,000+
Alumni from our Global Campuses
Whether you take one English class or pursue a major, you'll join a close-knit group of readers and writers who appreciate the power and beauty of literature. Your classes and writing workshops will be small, dynamic, and designed to foster discussion and interaction, and the English Department's cozy Pearson House will become your home away from home. You'll be part of a lively literary community, with opportunities like The Green Fuse, our student literary magazine; The Mercury, our yearly publication of outstanding student work; Surfacing, our annual festival where students write, direct, and produce their own one-act plays; and the brand new Student Reading Series. Along the way, you'll develop the critical reading, thinking, and communication skills required for success in any professional role.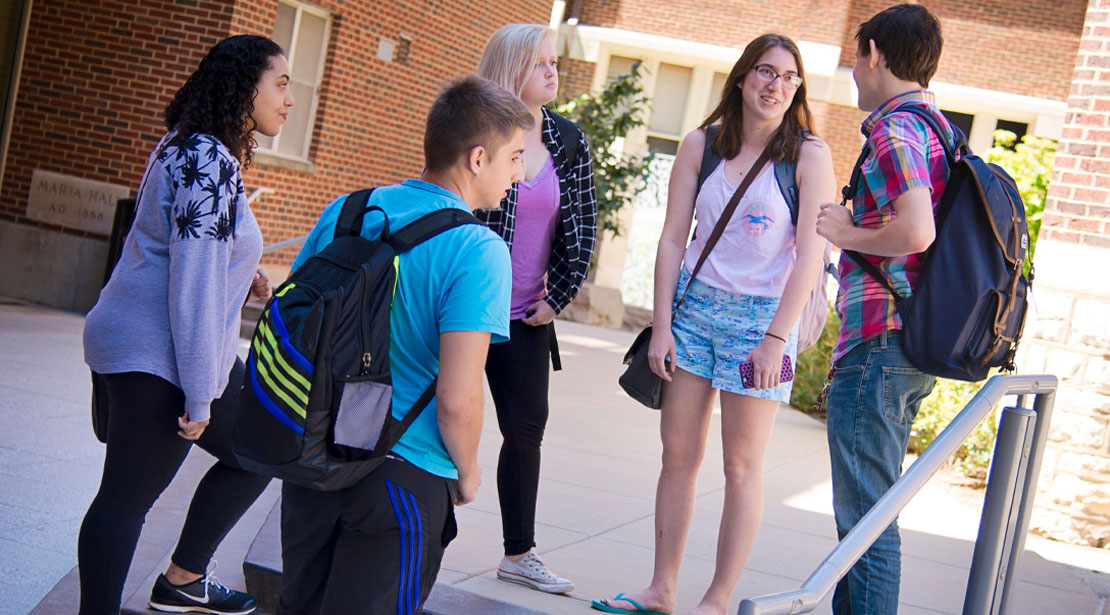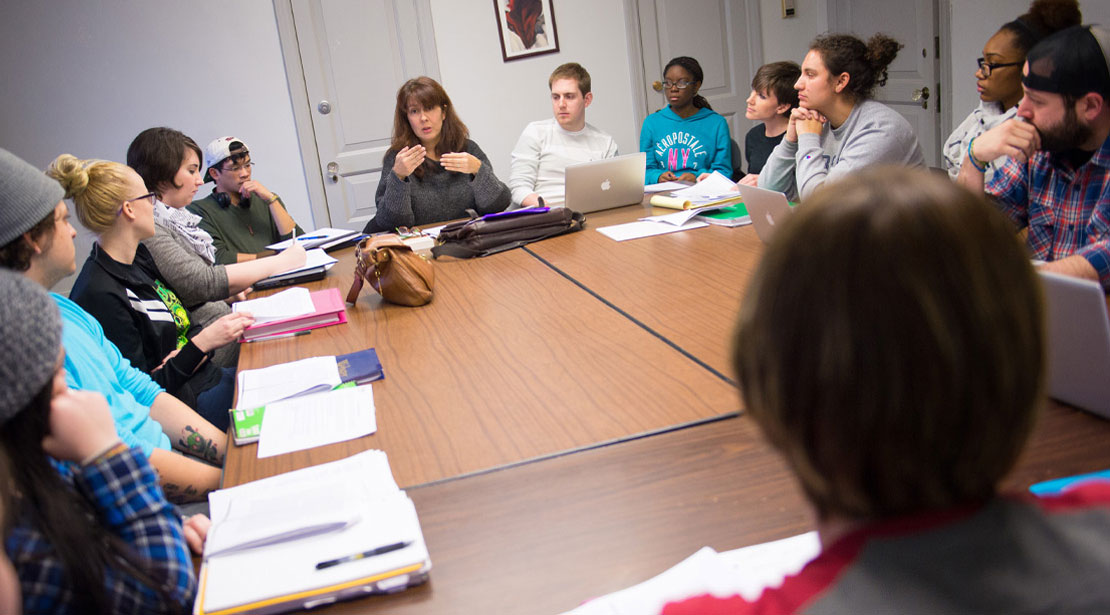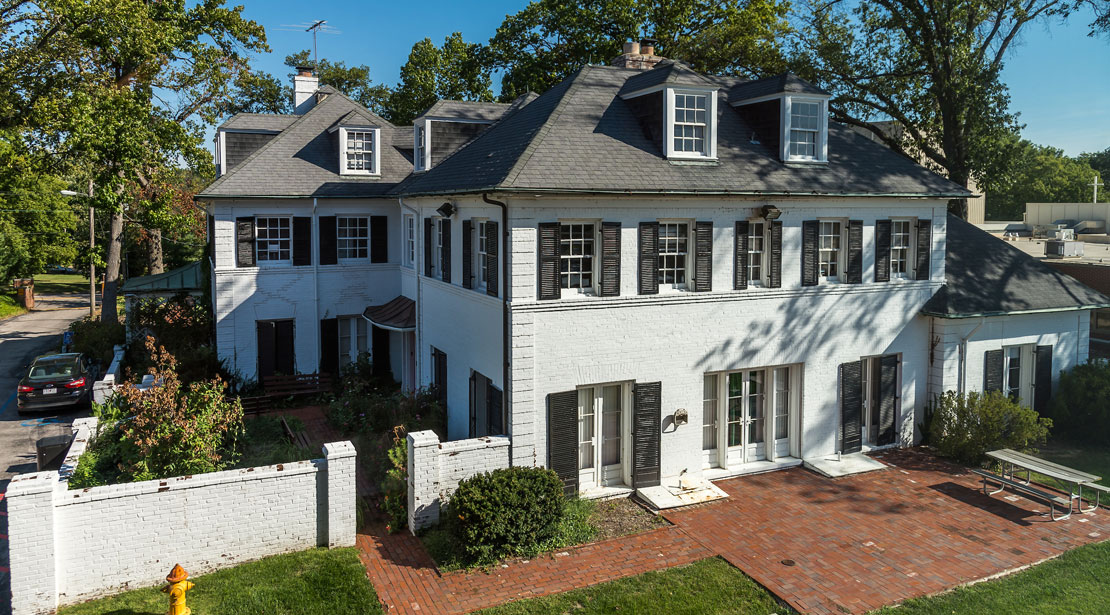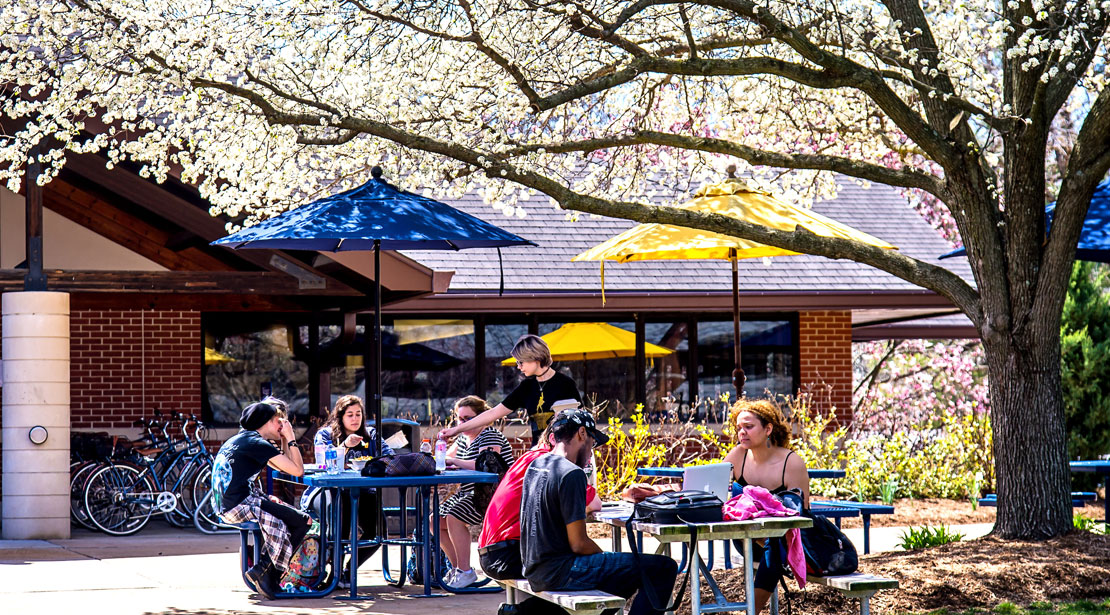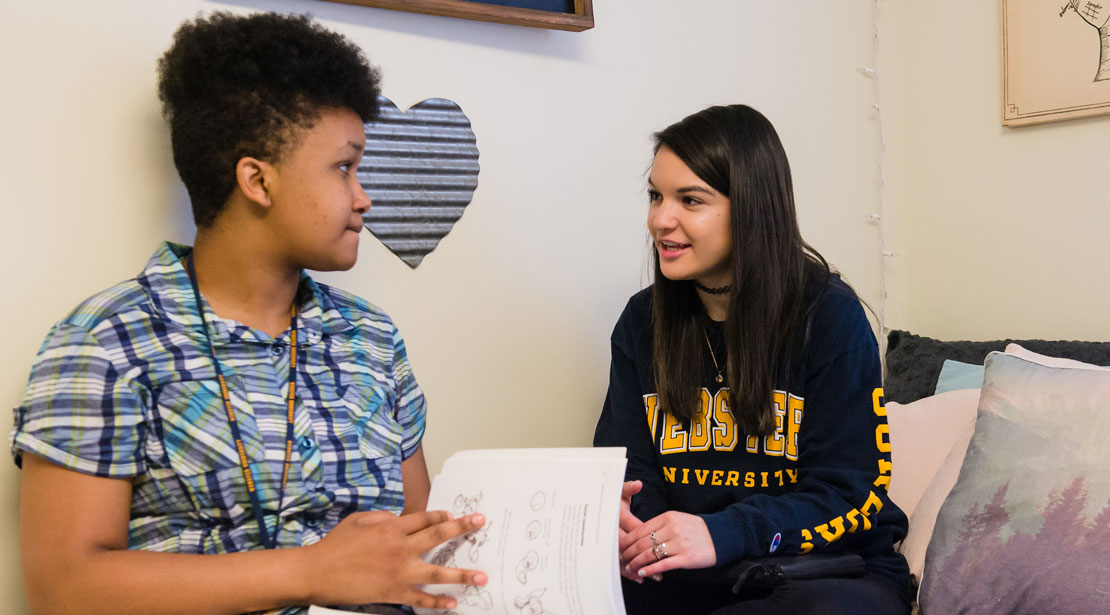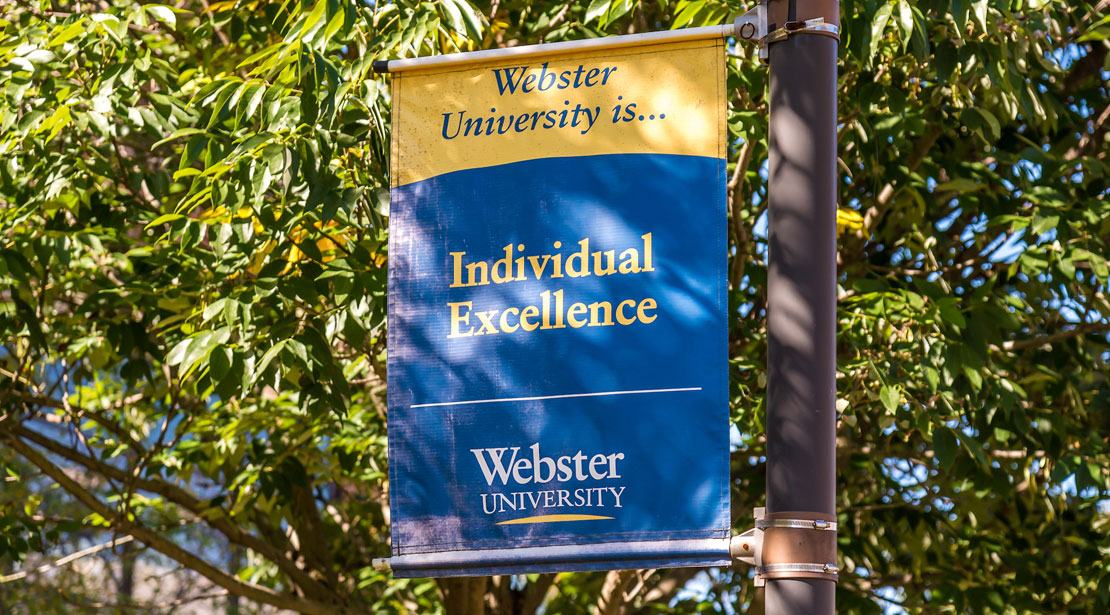 Majors
Our creative writing major offers classes in poetry, literary fiction, fantasy and science fiction, creative nonfiction, and playwriting. The curriculum includes writing workshops (limited to 15 students apiece) and literature classes that provide you with new creative influences and a variety of strategies for your own writing. Under the guidance of faculty who are published, award-winning writers, you'll widen the range of what's possible on the page.
In this major, you'll choose from courses on a range of literatures written in English as well as literature in translation from all eras. Many of these courses will span cultures, time periods, and aesthetic approaches to explore particular themes or genres such as "The History of the Novel," "Oppression and Resistance," "Human-Animal Transformations," and "Myth and Classical Literature." You'll also have the chance to study literary criticism and theory, linguistics, and film adaptations of literary texts, and to take seminars on authors like Jane Austen and Toni Morrison.
The English major with an emphasis in drama and playwriting provides students with the literary and analytical skills they will need as teachers, writers, scholars and theatre professionals.
Pearson House
The Pearson House is located off of Big Bend Boulevard at the northeast corner of the Webster Groves campus.
8260 Big Bend Blvd.
Webster Groves, MO 63119
Additional Information
English Department Faculty and Staff
Murray Farish
Department Chair, Associate Professor, English
Murray Farish's stories have been published in such journals as Epoch, The Missouri Review, Black Warrior Review, Phoebe, Low Rent, The Roanoke Review. Farish is the faculty advisor to The Green Fuse, Webster's student literary magazine. He was the winner of the Donald Barthelme Fellowship at the University of Houston. His first book, a collection of stories called "Inappropriate Behavior," will be published by Milkweed Editions in 2014.
Karen Miller
Department Coordinator, English
Karla Armbruster
Professor, English; Coordinator, Professional Writing Program; Chair, Sustainability Studies Committee
Karla Armbruster is the co-editor of two collections of criticism: "The Bioregional Imagination: Literature, Ecology, and Place" and "Beyond Nature Writing: Expanding the Boundaries of Ecocriticism." She is also executive secretary of the Association for the Study of Literature and Environment, having held several other leadership positions within that organization in the past.
Most recently, she has become very interested in animal studies and is working on a book on literary and popular representations of dogs. This project combines personal narrative, literary and cultural analysis, and scientific information on canine behavior and genetics in order to examine the ways we position dogs on the border between culture and nature. In the process, it explores how our representations of dogs inform not only our relationships with real dogs but also our engagement with the wildness of the natural world. For a taste of this project, read a talk Armbruster gave on "Dogs, Dirt, and Public Space" at a gathering sponsored by the Animals and Society Institute at Duke University in 2009.
Armbruster's interests are also reflected in her courses; for example, her Perspectives course on Werewolves, Seal Wives, Grizzly Men and Other Metamorphoses (now offered as Human-Animal Transformations) won the 2011 Distinguished New Course Award from the Humane Society of the United States and the Animals and Society Institute. View the Global Thinking story.
Kimberly Grey
Visiting Professor, English
Kimberly Grey is the author of three books, "A Mother Is an Intellectual Thing: Hybrid Essays" forthcoming from Persea Books in 2023, "Systems of the Future of Feeling," and "The Opposite of Light," winner of the 2015 Lexi Rudnitsky First Book Prize. She has been awarded a Wallace Stegner Fellowship and teaching lectureship from Stanford University, a Civitella Ranieri Fellowship, and a Taft Research Fellowship from the University of Cincinnati, where she earned a PhD in Comparative Literature and Creative Writing. Her work has appeared widely in journals such as The Kenyon Review, A Public Space, New England Review, Tin House, PN Review (UK) and elsewhere. She is currently a visiting assistant professor of English at Webster University and lives in St. Louis.
Sheila Hwang
Professor, English
Sheila Hwang is currently working on a project entitled "The Watering Place in Jane Austen's Novels: Space, Language, Consumerism." In the past, Hwang has published on the impact of identity on choices in pedagogy as well as on the links between advertising and literature during the consumer revolution. In addition to sharing her scholarly work at academics conferences, she has welcomed opportunities to give presentations to the general public in conjunction with organizations such as the Dickens Universe, the Jane Austen Society of North America, and The Repertory Theatre of St. Louis.
Anne McIlhaney
Professor, English
Anne Mcllhaney received her MA and PhD from the University of Virginia, where she completed her dissertation on 16th- and 17th-century British angling literature. She has published articles on women anglers in 17th-century British poetry and on Izaak Walton's Compleat Angler, and has presented her scholarly work on early modern angling at various regional and national academic conferences. She has also presented public lectures on gender in Shakespeare's plays at such venues as the St. Louis Shakespeare Festival and the Repertory Theatre of St. Louis.
Our Lit-Mag Lending Library
Libraries Open Whole New Worlds
Located in the basement level of Pearson House, our lit-mag lending library contains hundreds of editions of some of America's finest literary magazines. Students can "check out" one magazine at a time, read and return, and get another one.
English Department Academic Resources
Experiential education is a hallmark of strong academic programs and a key factor in college graduates' success. In the Webster University English Department, our practicum courses provide academic credit for experiential education opportunities. These can be off-campus internships or on-campus activities like editorships, research assistantships, event-planning, communications and media, promotions, recruiting, and mentoring. Students can develop their own ideas for practicum courses as well. See your advisor or contact
Associate Professor Murray Farish
for more information about experiential education in the Webster University English Department.
Graduating seniors in the English Department must complete the Portfolio Review in their last semester. Here's the process:
Register for ENGL 4600: Portfolio Review. This zero-credit-hour course signals your intention to graduate with a degree from the English
Assemble your portfolio. For all English Department students, the portfolio includes:

A copy of your ENGL 1900 Assessment Essay.
A list of courses taken for the major.
A personal reading list for the college years. Arrange this list in a thoughtful way that demonstrates your thinking about the relationship among these titles. The list should include at least fifty titles, and can include both course texts and books you read on your own.
A 500-word essay in which you reflect on your development as an English, Drama & Playwriting, or Creative Writing major. Some questions you might consider: How has your reading and writing changed over the course of your studies? What changed about your relationship to books and literary culture? What were some experiences that had a significant effect on your studies, your creativity, your ambitions, your direction moving forward? How has being a major in the English Department prepared you for your future?
Copies of three original graded writing assignments from at least two different ENGL courses at the 2000 level or above. These copies should include the professor's comments and grade. Choose materials that reflect your highest achievement as an English Department student.

For English majors, submit three analytic essays from literature courses, totaling at least 15 pages.
For English majors with an emphasis in Drama & Playwriting, submit EITHER three analytic essays from literature courses, totaling at least 15 pages, OR one sample of original dramatic writing workshopped in a creative writing course and two analytic essays from literature courses.
For Creative Writing majors, submit two samples of creative writing workshopped in a creative writing course and one analytic essay from a literature course.
Submit your Portfolio to your academic adviser by the due date: for May graduates, April 1; for December graduates, November 1; for August graduates, July 1.
With the English Department's approval, an English major may earn recognition as an outstanding student in the English Department by completing the additional requirements listed below:
Complete at least 45 credit hours in residency at Webster.
Maintain a G.P.A. of at least 3.5 in English Department coursework at Webster.
Complete at least two semesters of a foreign language with a grade of B or higher in each semester, or test out of that requirement.
Further explore cultures other than British or U.S. in one of four ways: complete a third semester of foreign language; complete an approved course in literature in translation; complete an approved course in world literature; or participate in study abroad.
Complete the additional coursework listed below:
English majors: One additional ENGL course at the 3000-4000 level.
English majors with emphasis in Drama & Playwriting: One additional ENGL course at the 3000-4000 level
Creative Writing majors:
- Complete at least one hour of ENGL 4620, Practicum, and at least three hours of the following: an additional ENGL 4400 in a second genre; an additional Topics course (if content differs); an additional literature course at the 3000-4000 level.
Through consultation with an English department advisor, secure the approval of the Department to proceed with the Honors Thesis.
Complete ENGL 4900: Senior Honors Thesis by writing a thesis that meets departmental standards for exceptional work. Students who complete ENGL 4900 will earn 1 credit hour.


- For English majors, an original scholarly essay.
- For English majors with an emphasis in Drama & Playwriting, an original scholarly essay on dramatic literature or an original play.
- For Creative Writing majors, original creative work.
Potential Honors students must fill out a petition to write the Honors Thesis in the semester prior to graduation, and set up a plan with their thesis advisor for completing the thesis. This plan should include the topic and range of the scholarly work or the type of creative work, and should leave time to turn in multiple drafts of the thesis before the due date.
Honors theses are due the Monday following the semester break in the final semester of study. These due dates are not flexible.
The Literature Club
Our mission is to engage with the art of the written word both amongst ourselves and within the greater community. We are open to anyone and everyone who shares a love for literature and wishes to join in the promotion of reading and writing. Join us for our regular meetings, for the Halloween Scary Story Night, the Dickens- themed Christmas Party, and our other events throughout the year.
The Student Reading Series
One evening each Fall, we pack Pearson House to celebrate the work and words of some of our outstanding student writers with readings of their fiction, poetry, and nonfiction. Get there early—this event is typically standing-room-only.
The Green Fuse
Webster University's literary magazine is student-written, student-edited, and student- produced. Since 1982, student editors have chosen the best fiction, poetry, drama, nonfiction, and translations submitted each year by Webster students at the home campus and around the world. See samples of past editions at The Green Fuse.
The Lit-Mag Lending Library
Our Lit-mag Lending Library is located in the basement level of Pearson House, and contains hundreds of editions of some of America's finest literary magazines. Students can "check out" one magazine at a time, read and return, and get another one.
The Mercury
The Mercury is the English Department's annual publication for faculty-selected papers and honors theses. See samples of past editions at The Mercury.
The English Department at Webster is committed to literature as a living, growing presence in American life. Since 1986, we have hosted the Visiting Writers Series, a mainstay of the Saint Louis literary scene that is popular with students and readers throughout the community.
As part of this series, each year we bring to Webster some of the finest writers working today—writers already prominent in contemporary literature as well as emerging voices that promise to keep literature vital into the future. Among the writers Webster has hosted are fiction writers George Saunders, Lynda Barry, Jim Shepard, and Lee K. Abbott and nonfiction writer Kathleen Finneran. Poets include former U.S. Poet Laureates Philip Levine and Billy Collins as well as Beth Ann Fennelly and Quincy Troupe.
Along with the many venues for students to showcase their own literary, dramatic, and creative work, the Visiting Writing Series at Webster offers students another unique, personal experience of literature today.
Webster University's English Department graduates are a highly successful group. Among our alumni, we list CEOs; business owners; attorneys; corporate officers; educators; writers; managers; government workers; executives in IT, finance, marketing and advertising, social media, non-profits, public relations, staffing and human resources, sales, development and fundraising; and the list goes on.
Our graduates succeed because they're smart and talented, but also because our degree programs prepare them for success. In your courses, you'll learn how the skills you're developing in reading, analysis, and writing translate into meaningful, profitable 21st-century careers. Our experiential learning program gives you demonstrable practical experience you can show to prospective employers. And there's more we do to prepare you for life after graduation. All Webster University English Department students have access to:
ENGL 2000: What's Next? The English Major After Graduation—In this one-credit-hour course that we recommend for all English Department majors, we lay out practical steps to finding fulfilling and meaningful careers. Students learn to research job fields; write engaging and eye-catching cover letters and resumes; build and manage professional networks; and see the ways their English Department skills translate into the modern workforce. Students also conduct informational interviews; participate in mock interviews with local professionals; and meet and hear from distinguished guest speakers.
Professional Writing courses like WRIT 2090: Writing in the Workplace and WRIT 3400: Editing and Style.
The Webster University English Department Alumni Network. Our dedicated alums will talk to you about their career experiences and provide advice about starting your job search.
The Webster University Career Planning and Development Center —the CPDC has extensive resources to help launch your career.
And if you're still concerned that a degree in English won't lead to a rewarding career, click on the following links:
16th in the Midwest
Webster University continues to be highly ranked on the U.S. News & World Report's Best Colleges report, now listed as 16th in Midwest Regional Universities and included in four best-of categories. This year, the University's score rose to its highest level since the ranking system was established.
Take the Next Steps
News & Events
Connect With Us